For the past 15 years or whatever, Nando's has been a staple of the first date/post football match restaurant choices, mainly because it's so cheap but gives the impression of a real life classy restaurant even though it isn't really – and of course that delicious peri-peri sauce.
Images VIA
However, it's always been an evening/lunchtime restaurant kind of vibe until now, as they've finally decided to take the plunge into the breakfast market and as you can see from the above, it looks absolutely incredible. Here's a quick gander at the menu, and a couple of the options available: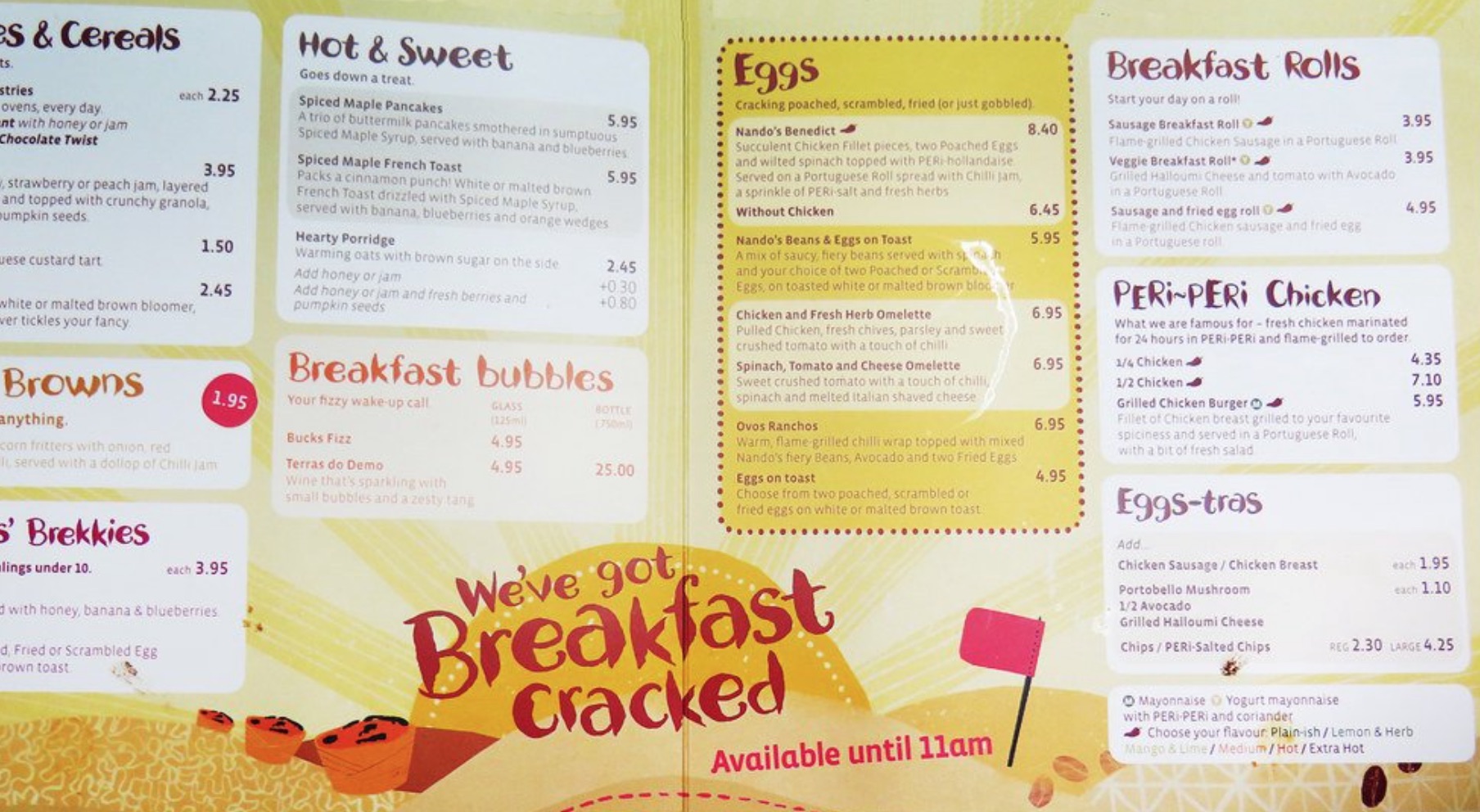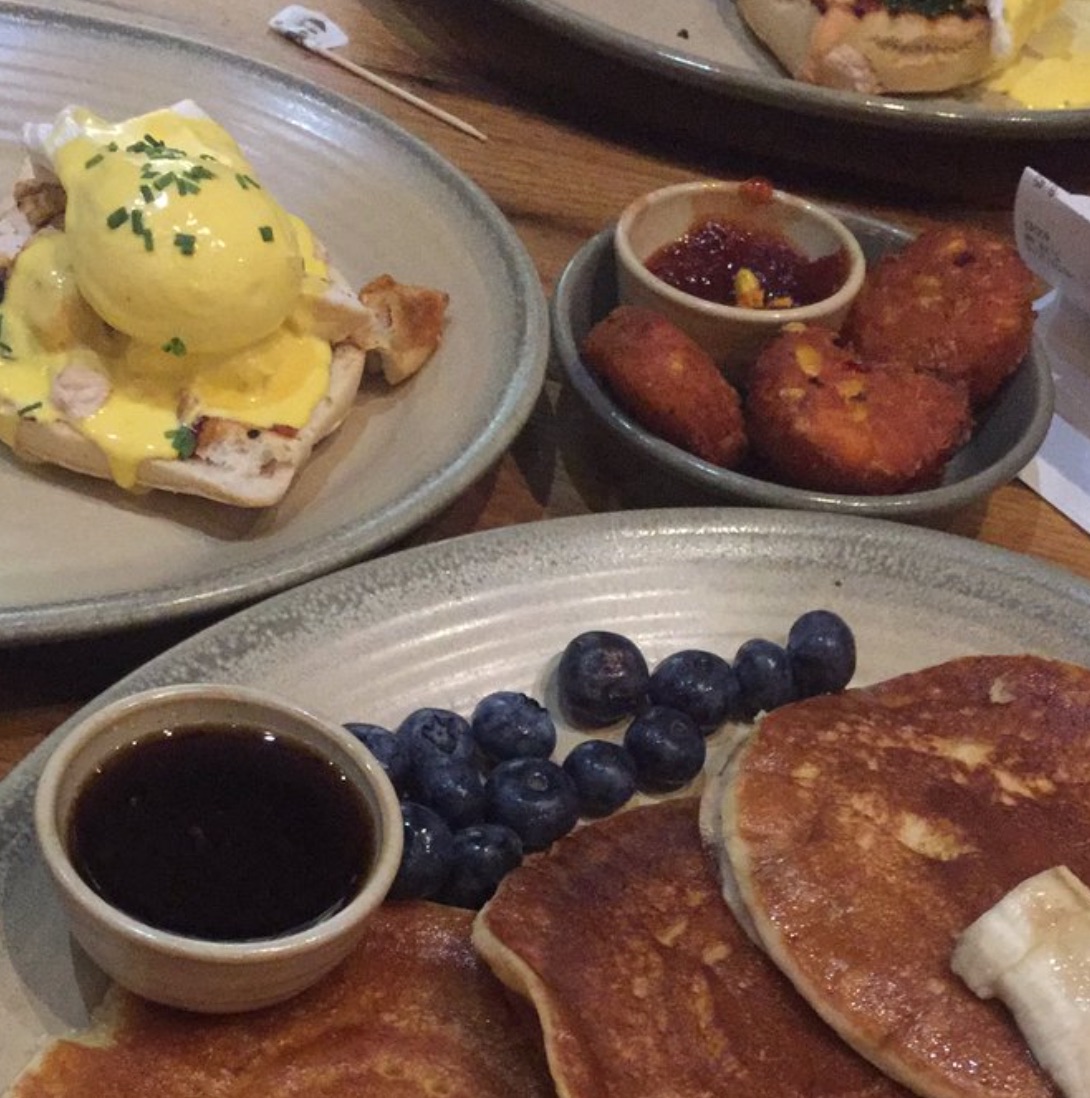 Wow. Those poached eggs look delicious eh and the Nando's Benedict sounds especially good. Chicken for breakfast – who would have thought it?
Unfortunately there is some bad news about this and that's that currently only ONE Nando's in the whole of the UK has this option right now and it's situated at Gatwick Airport. If you're getting an early flight then you'll be able to tuck into this between the hours of 4 and 11 in the morning.
However, given the rapturous reception that it seems to be getting then it's only going to be a matter of time before they're rolling this out nationwide and Nando's becomes the hot new place for brunch? Surely it isn't going to take that long, right?
That is if you don't think Nando's is overpriced, below average garbage of course.