The pubs and some restaurants re-opened over the weekend as part of #SuperSaturday, but I know that a hefty chunk of the population would be waiting for when they can go and enjoy a sit down meal at their favourite chicken restaurant Nando's.
Images VIA 
Well, the good news is that you won't have to wait too much longer because the Peri Peri connoisseurs have announced that they'll be open again for sit down meals from this Wednesday, July 8th. Here's what the official statement had to say about it:
There's only a small number to begin with, but stay tuned, we'll be adding more to the list from late July.

To make sure it's as safe as possible for you to enjoy PERi-PERi with us, we've made some changes to our style in line with government guidelines and social distancing."

The following branches will be open from July 8th:

Beckton
Birmingham – Bullring
Bluewater – Winter Garden
Bolton
Bromley – St Mark's Square
Leeds – J27
Liverpool ONE
Manchester – Trafford Centre
Park Royal
Westfield London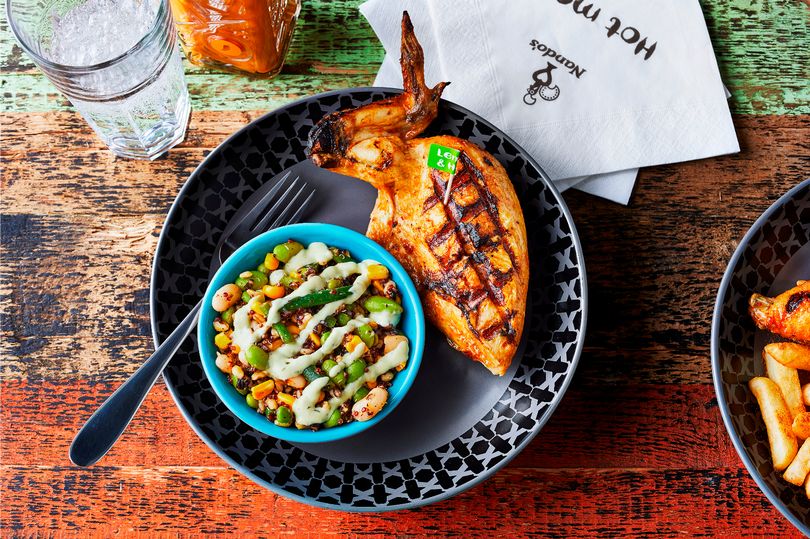 Damn – that really isn't too many of them is it? It sounds like it's going to be a completely different experience as well, as you'll no longer be queuing and instead the restaurant will have a full table service and be cashless.
To be honest, that sounds like it might be a bit better than your regular Nando's service. Might make it seem like an actual restaurant rather than just slightly better fast food, you know? Probably shouldn't have said that as I'll have all the Nando's stans in the comments now, but I've just found the whole experience of getting up to order yourself a bit crass. Maybe this will bring the chain into the actual 21 century, who knows?
For more of the same, check out when The Undertaker showed up at Nando's. Legendary.