The only time we're supposed to be going out of the house these days is if we're going on a lockdown walk or for an essential journey like grabbing stuff from the supermarket, but it seems that not everyone is following the rules – or at least stretching them a bit.
Featured Image VIA 
That's because a naked man was spotted walking around the streets of central London on Sunday afternoon in the Bloomsbury Square Gardens area at around 3:45pm. When someone asked him why he didn't have any clothes on, he apparently said that it was because he just took his clothes off so he could have a wash and continued on his walk. Baller.
A 22 year old woman named Catherine was a witness to this strange incident and said the following about it: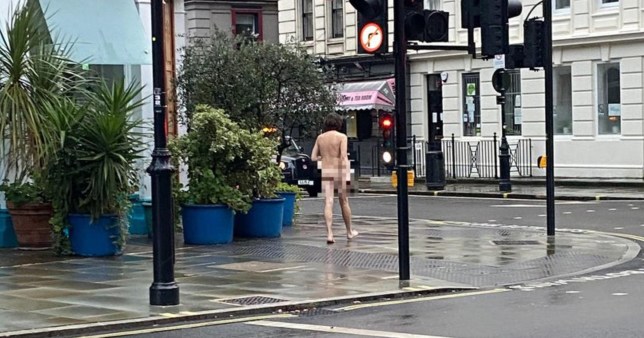 I was out for my daily walk going down Great Russell Street, just off Tottenham Court Road, around 3.45pm when I turned around and noticed a stark naked man walking down the road.

He was walking quickly towards Bloomsbury Square Gardens and past the British museum completely unphased by the numerous people staring at him.

Once he got to the gardens he turned round and started walking back on himself.

One man stopped him and asked why he was naked to which he casually replied 'I just took my clothes off to wash myself' and carried on walking.

My friend called the police who said the museum security had already called it in, then asked for a description of the man "aside from the naked part".

Once he walked past the museum he started running and we lost him. A few minutes later a police car and an ambulance were patrolling the area. A bit more exciting than our usual Sunday walk!
Apparently the police rocked up and couldn't find the guy either, so it sounds like he hightailed it out of there. Or ran back to where his hidden clothes were and managed to get dressed up and blend in like nothing had even happened.
I guess that's one way to make your lockdown walk a bit more exhilarating after being stuck in the house for the last six weeks. Wonder if this guy will become a regular feature on the London walking scene in the next few weeks? Or if the police have any leads on finding him even at this juncture? Stay tuned.
For more of the same, check out this naked man falling from a balcony after his lover's husband came home too early. Whoops.