Mystic Meg sadly passed away yesterday and everyone in the country seemingly made the same joke about whether or not she saw it coming, but if you read her final horoscope that was also published yesterday, it seems like she might actually have had a premonition about her own death. Well, at least that's how some people are reading it.
Featured Image VIA
OK so here's the thing, the love of Mystic Meg's life was apparently a guy named Nigel who sadly died in a car crash back in 1977 whilst in the South of France. Meg was also a Leo and this is what she had to say about that star sign yesterday: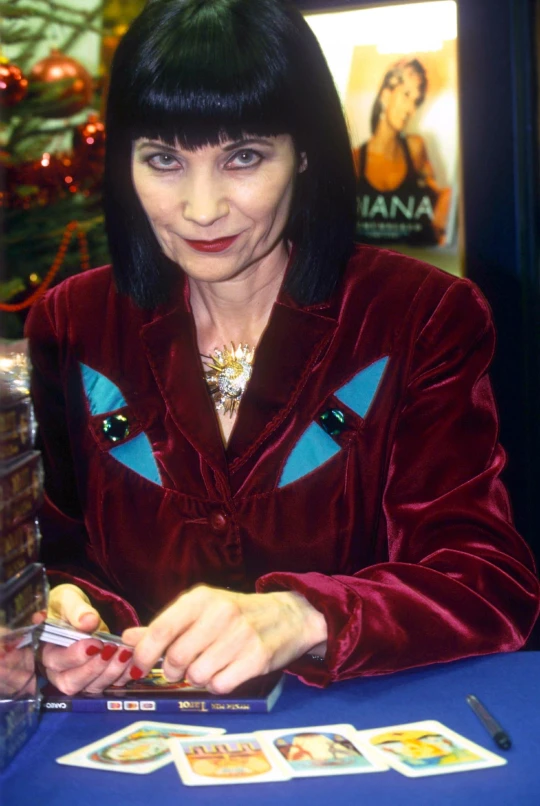 It can be the most routine of routine journeys that takes you towards your soulmate – and you may not realise this straight away.

The emotional warmth of your chart is a wonderful thing to savour, so don't rush. If you're in love, partners can learn from each other, this shouldn't be a one-sided process.
Hmmm. I don't think there's any doubt about how ambiguous that is – she's going towards her soulmate Nigel in death in case you didn't read between the lines – but I'll be the first to admit that horoscopes are all wishy washy and all over the place, so I suppose it's in keeping with the rest of her career. Just like any horoscope, it's up to you if you want to believe it and derive meaning into your own life. Chances are that it's just a load of made up bxllocks though.
Anyway, what a way to go out. Mystic Meg RIP, nobody will ever come close.
For more of the same, check out when Jedward got a load of grief over their insensitive tweets about the Queen's death. What a pair they are.