The wife of Ukrainian footballer Mykola Moroziuk is facing 3 years in jail for abuse of state symbols after she sang Ukraine's national anthem while flashing her yellow underwear.
Featured Image VIA
Why is it considered 'abuse of state symbols'? Because she's wearing blue and yellow – the colours of the Ukrainian flag.
Irina Moroziuk shared the video on February 1:
Pretty harmless right? In fact that's probably the best rendition of the Ukrainian national anthem I've personally ever heard. Unfortunately according to many in Ukraine, the video was inappropriate and now according to RT a lawyer named Yuriy Yurchenko says she is looking at jail time:
According to Article 338 of the Criminal Code of Ukraine, abuse of state symbols is punishable by a fine of up to 50 tax-free minimum incomes, or arrest for up to 6 months or arrest for up to 3 years.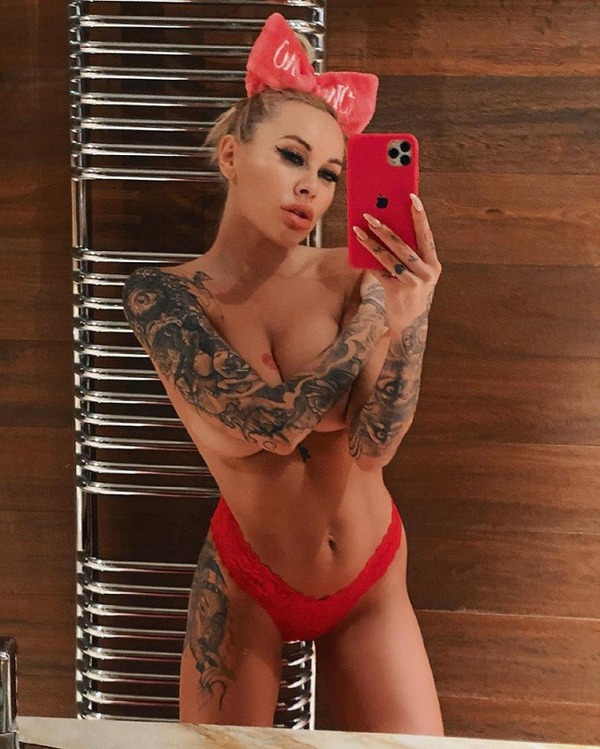 I'm not sure why Ukraine doesn't just take pride in having hot women who are out there singing the country's national anthem in their underwear, but I guess some people are still stuck in the dark ages. Above all you can't have so much power over a person that you can imprison them for singing the national anthem in a thong. That's just crazy.
How about sliding this one under rug, Ukraine? Can't be losing out on a Ukrainian gem over something so trivial.
For the Albanian WAG who was complaining about her life because she says footballers prefer wanking to having sex, click HERE. Tough times indeed.