Albanian model Erjona Sulejmani has shared some enlightening information about footballers this week – claiming that they prefer masturbation to sex and that she knows for a fact there are 'many' gay footballers in the closet. 
Featured Image VIA
She should know – she was married to ex-Napoli midfielder and Switzerland international Blerim Dzemail, who she says neglected her during their relationship. She also said back in 2018 that he was crap in bed, leading to ridicule from fans and teammates. 
Speaking to Serbian news outlet Srbija Danas, Erjona lamented the struggles and hardships of being a WAG:
Sex before matches? Footballers are not great lovers. They prefer to do it themselves.

Today, when I am a free and happy woman, I just realised how difficult the life of a football player's wife is. You neglect your life, you change countries, cities, jobs.
Wow, talk about having it tough. I mean imagine being a former Miss Albania, offering sex to your millionaire footballer husband, and he just goes "oh no thanks babe, just had a wank." How do you even survive something like that happening to you?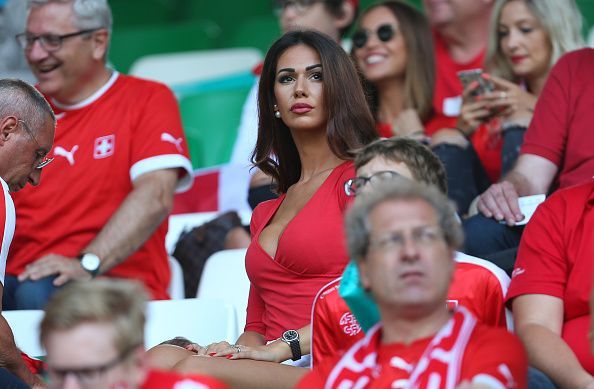 Erjona also spoke on gay footballers:
I don't know why homosexuality is still a problem nowadays.

I think that will change. There are many homosexuals in football.
Is she suggesting that Blerim Dzemail is gay? Could be. Maybe that's why he never wanted to shag her – he was too busy wanking over his international teammates like Granit Xhaka. 
Like she says, it's tough out there for a WAG…
To meet the WAG who has convinced Nicklas Bendtner to ditch football in favour for filming a new reality TV show, click HERE.