A Florida mum is accused of punching her son in the face and dislocating his jaw because he refused to stop playing Fortnite and take a shower.
Featured Image VIA
The Miami Herald reports that Ann Perugia, 35, was arrested this week following the incident where she snapped over her 10-year-old son's gaming addiction.
According to the incident report, Perugia told her son to stop playing Fortnite and take a shower.
When she came back 10 minutes later and asked if he had showered yet, the boy replied "no" with his eyes still glued to the screen, and that's when all hell broke loose.
He got up and started toward the bathroom, and that is when his mother got irate and charged into the bathroom. When the two got into the bathroom, [he] stated she punched him with a closed fist in the jaw.
The blow dislocated the boy's jaw, according to police.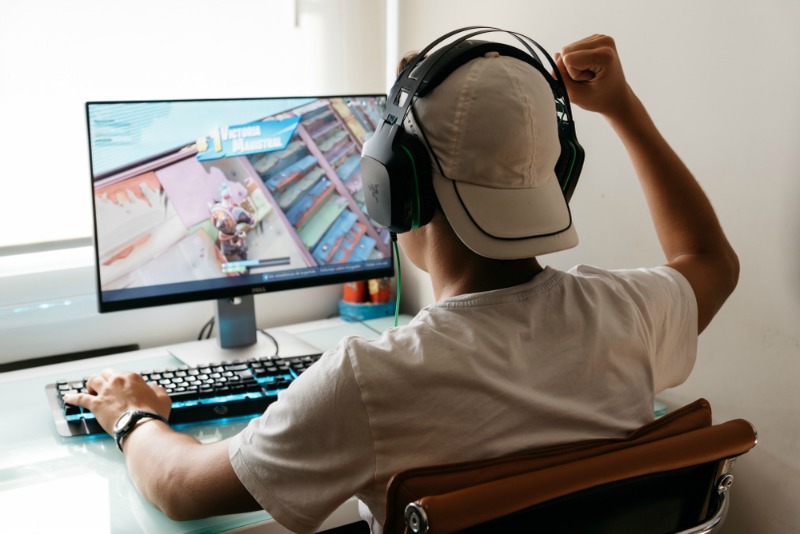 The boy then called his dad who came to pick him up. Perugia told the boy's father to take his son and leave, according to a police report.
Perugia's version of events was a little different, as while she acknowledged arguing with her son over his Fortnite addiction and not having a shower, she denied punching him in the face.
Following an investigation, Perugia was arrested.
In an incident report, police said the child also had "scratches around his body that were caused by the mother."
This malicious act also caused her son unjustifiable pain and injury. This act has no valid reason to subject the child to that kind of punishment for failing to listen to his mother.
Perugia has been charged with infliction of mental and physical injury to a child.
There's nothing more frustrating for a mother than having her instructions fall on deaf ears because her kid is just completely engrossed i a video game, but smashing a 10-year-old in the face and dislocating his jaw? Seems a little bit excessive. Besides, hasn't Ann Perugia heard that Fortnite is as addictive as cocaine? It's science.
Never mind the fact that young children make millions these days playing Fortnite – no doubt dad will let him have all the gaming time he needs to make that happen.