It was only last week we wrote about the 2019 dad of the year, so why not meet this year's frontrunner for mum of the year – Samantha Grace Vaughan from Copperas Cove, Texas.
Featured Image VIA
As per KBTX-TV, the 26-year-old "struggled, cursed and hurled racial slurs" at officers as she was arrested for leaving her infant son asleep in a running car while she went inside a nightclub to rip a few shots.
Officers found the kid in the back seat of the car at 1:45am outside the Trackside Night Club, then went into the club and found Samantha utterly shitfaced.
When officers asked her if she had been drinking, she told them she only had two shots, and drove to the club to pick up her husband and only went inside to use the bathroom. Lol.
As officers started to take her into custody, she tried to pull away and dropped to the ground. Then, according to the affidavit, she "continued to thrash her body around…yell and throw herself about."
Fair play on the excellent mug shot though: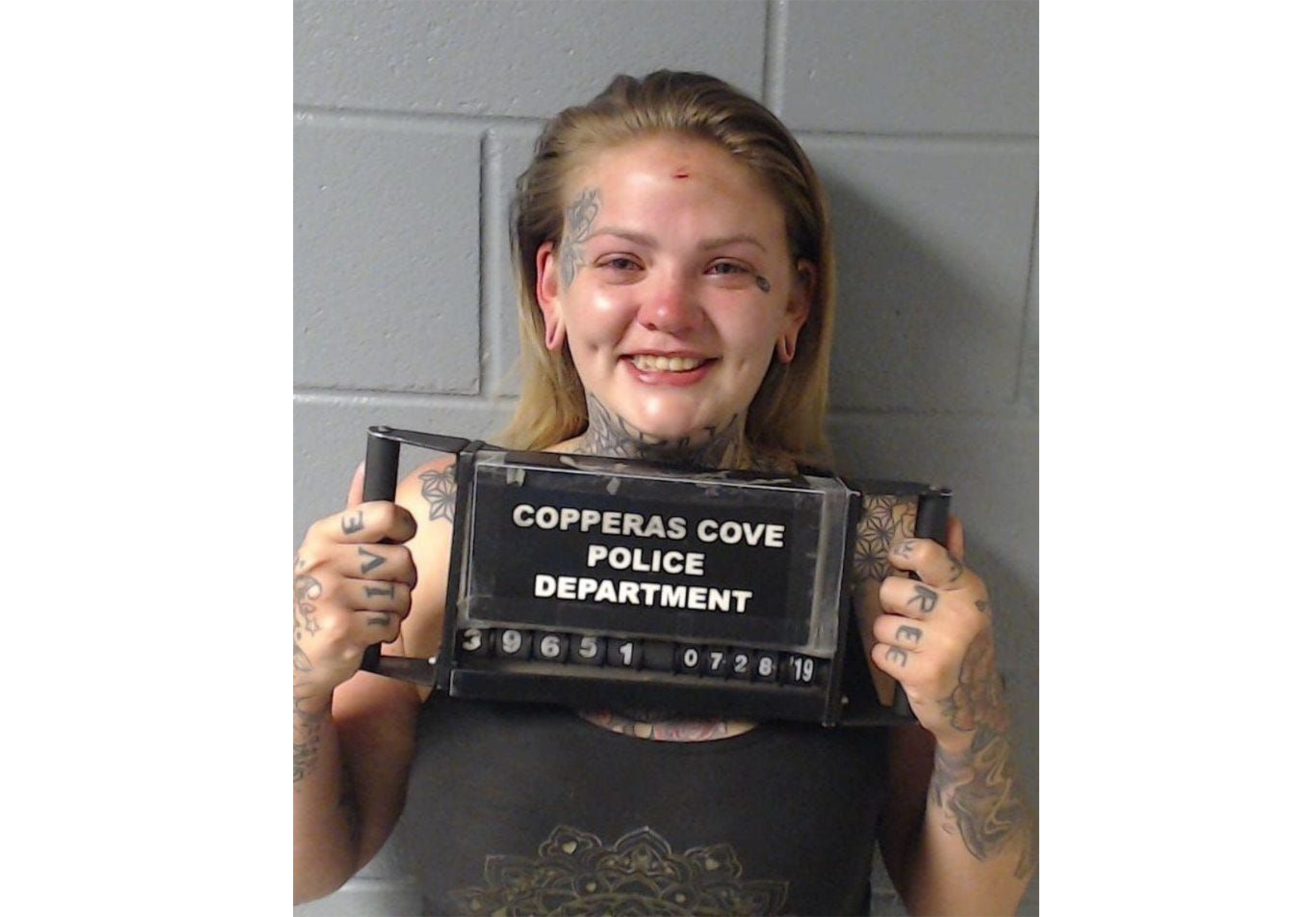 One thing I've always wondered about these mums who go clubbing or go to AA meetings or whatever and leave their infants in the car – why don't they just leave the infant at home instead? At least when the kid's at home no one can spot it unattended in the back of your car. The only explanation is that Samantha actually thought she was doing the right thing by bringing the kid with her, leaving it in the car, then going inside to get shitfaced. And that, I suppose, is why some people shouldn't have kids.
For the 15-year-old boy whose parents set up hidden cameras in his room to catch him masturbating, click HERE.