A California mum who had sex with both of her teenage daughters' underage boyfriends after plying them with alcohol and cigars has been sentenced to four years in prison.
Featured Image VIA
Coral Lytle, 41, seduced both boys, aged 14 and 15, and would drive 15 miles to have sex with them in secret.
On one occasion, according to The Fresno Bee, one of the boys sneaked out of his home and was picked up by Lytle. They drove to her house, where they had sex, and drove him back to his at 5am the next morning before his parents woke up.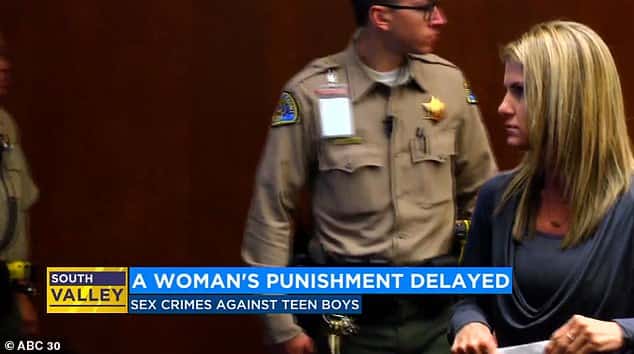 Coral had avoided prison thanks to a lenient judge when we originally reported this story back in April, but it looks like she'll be serving time after all and was told she will also be on the sex offenders register for life.
A mother of one of the boys gave her an absolute rinsing in court:
Your name will always be equated with being a sex offender and rapist because that is what now defines you.
As did one of the boys' fathers:
My son was manipulated by a pedophile and his life has changed forever…

Her going off to prison can't change the damage she has done to my son.

But watching her get handcuffed is going to put a smile on my face.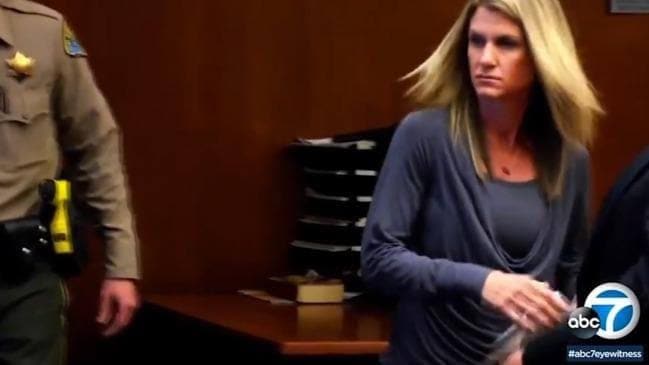 Shagging not one of your teenage daughters' boyfriends, but BOTH of them? Utter psycho behaviour. Sounds like this woman's life is utterly ruined now as she heads to jail and will be recognised as a paedophile for life, but at the same time I don't think we can ignore that the boys were probably 100% up for it and knew exactly what they were doing even at 14 and 15 years old.
Still, we can't have one rule for men who have consensual sex with underage girls and another for women who have consensual sex with underage boys, can we? So a jail term seems fair enough.
Gotta feel bad for her two daughters though – how will they ever bring a boy/man near their mum ever again? Definitely celebrating Christmas at the in-laws for life.
For the teacher who raped her 13-year-old student while another student stood guard at the bathroom door, click HERE.