Manchester United fans' aversion to David Moyes has been well documented throughout the season, but nobody perhaps went further with it than the fan who had 'Moyes Out' tattooed on his butt.
Now that the Moyes has finally left Manchester United (to the joy of Manchester United fans, but to the sadness of pretty much everyone else in the world who has had such a blast laughing at them all season) the fan has decided to finish off the tattoo, which you can see below.
Does it look better or worse? And was it even really necessary? To be fair to the guy, you've got to respect him for the promptness of the tattoo if nothing else.
☛ More David Moyes: King Leonidas Sparta Kicks David Moyes Into Hell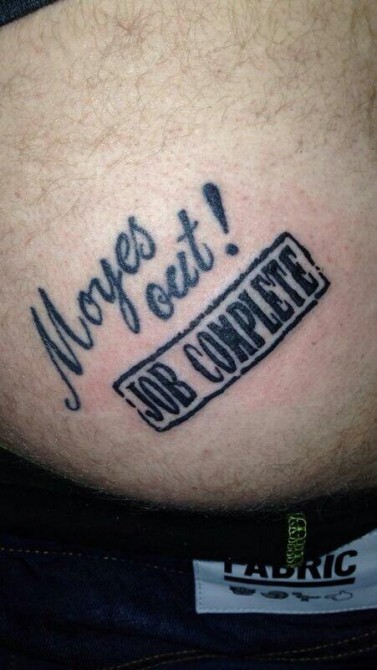 ☛ More Terrible Tattoos: 31 Of The Worst Face Tattoos Of All Time