I think everyone has had a moment when you think that nobody else is around and you just want to get down to business withy our partner in the great outdoors – it's hot right – but ever so occasionally you end up getting caught like the couple featured in the images contained in this article.
Featured Image VIA 
The unknown pair were off hiking up the Nock Mountains – the westernmost and highest mountain range of the Gurktal Alps in Austria – when they decided to take a nap that turned into something a bit more erotic. They failed to notice that they were in the line of vision of a camera that took picture of the mountain every twenty minutes and in the first one, they're just sitting there hanging out enjoying a romantic view and in the next one they're lying there naked going at it. In the next photograph, they're gone. Naughty.
Sadly for the pair, the camera's photographs are immediately published on the internet, so it wasn't too long until the pictures were spotted and went viral. Unfortunately though, over in Austria it's illegal to take pictures of people outside and share them, so the pictures have been kind of controversial with Ronald Schellander, from the WMS company (WebMediaSolutions) saying the following: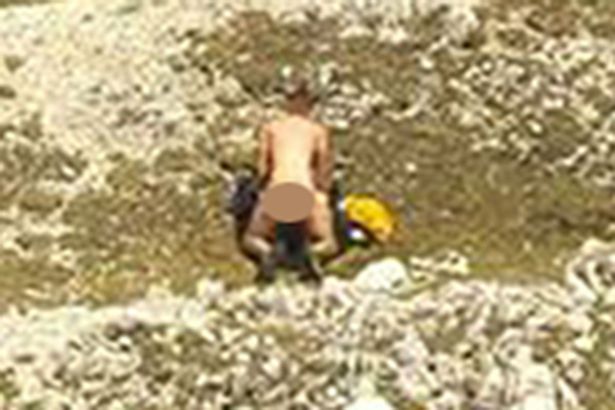 Panorama and weather cameras are not considered surveillance cameras since they do not continuously transmit recordings.

These types of monitoring systems usually take high-resolution photos several times per day

It's an uncomfortable situation in which these intimate images were made public.

Basically though, we position cameras in such a way that no people can be recognised due to the resolution of the camera or the distance.

Nothing that breaches anyone's privacy was published.
Sounds like he's kinda grasping at straws there and desperate to avoid a lawsuit, but I don't really care enough to pursue it any further. Hopefully the couple aren't too annoyed about it all and can see the funny side.
For more of the same, check out this Canadian politician who was caught on camera naked during Parliament. Oops.