Here's a funny/cute one for you whilst the reality of week two – or maybe three or four for some of you – of being on lockdown sets in on you: over in Llandudno a bunch of mountain goats have wandered down from their natural habitat and attempted to take over the town.
Featured Image VIA
A whole bunch of pictures have appeared on social media over the past couple of days of goats hanging around in the city and doing whatever the hell they want now that it is bereft of human life and in all honesty it's probably the most wholesome thing you'll see all week/month/year/rest of your life that you'll spend in quarantine. Normally the 122 Kashmiri goats only come into town during bad weather, but town councillor Carol Marubbi thinks that they're just curious to find out what's going on.
Here's what she had to say:
Got the interest of @PA now too (and everyone else) pic.twitter.com/jr5iUdkrKz

— Andrew Stuart (@AndrewStuart) March 31, 2020
This shows what it's all about. They're scared of me (a human) in this. They don't like people. They usually only come down from the Great Orme when it's windy, and only the back streets at the top of Mostyn Street. Now lockdown means it's empty, they're going further than ever. pic.twitter.com/roZpNm61Qh

— Andrew Stuart (@AndrewStuart) March 30, 2020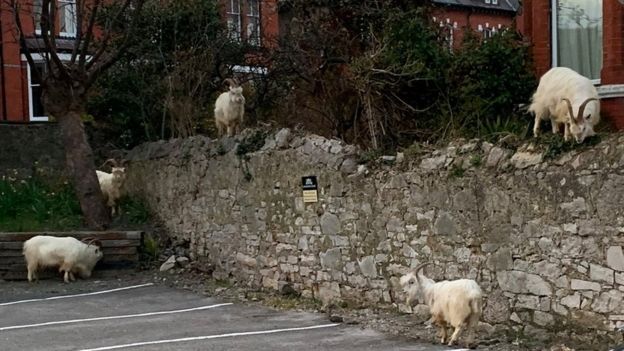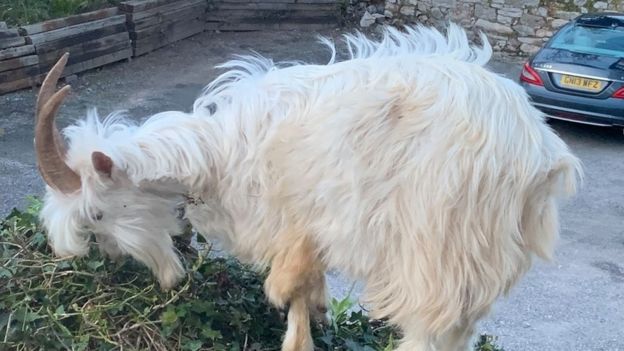 They are curious, goats are, and I think they are wondering what's going on like everybody else.

Llandudno is very proud of the animals and they've been providing free entertainment to people through their windows.

There are very few visitors on the top [of the Orme], so they have come down in their droves.

There isn't anyone else around so they probably decided they may as well take over.
I mean why not I suppose? Hopefully they'll be some of Llandudno that isn't controlled by goats when this is all over, but if I was a citizen there I would very worried about what the world might like when the Coronavirus pandemic is finally over.
For more of the same, check out this story about goats taking over from cats and dogs as the Instagram pet of choice. Surely not?