There's a worrying obsession in modern society with people spending money on plastic surgery to make them look like people that they aren't all. This is weird enough, but it's even weirder when someone spends £10,000 on surgery to look like a sex doll.
Images VIA
This is exactly the lifestyle that 31 year old mother Cindy Moore is currently embracing though. She's spent £10,000 so far on breast surgery, hair extensions and having her lips pumped.
She's also changed the registration on her car to 'Doll'. Here's what she's saying about it all: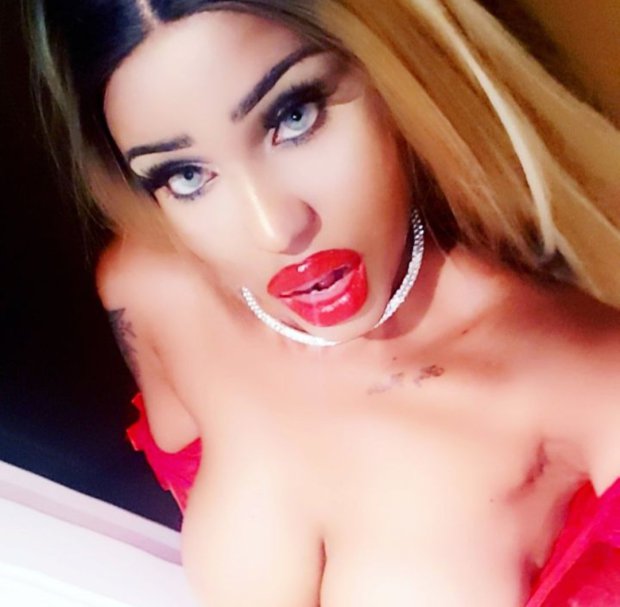 I want another boob job and probably a tummy tuck. I'm lucky because of my skin I don't really need Botox.

I used to be around a size A, but now my boobs are double F's. I've still got a long way to go. I'm trying to lose more weight and look even more like a sex doll.

I've just always liked it when I saw the look on other people. I think it makes me look beautiful.

Breaking up with my long time boyfriend after he had an affair was the catalyst. I've lost five stone and dropped from a size 24 to a size 12.

When I first met my ex I was 19 and I had started looking like I do now, but definitely not as extreme.

But after we had two kids I ballooned by about seven stone and kind of gave up on it.

When we split last year I looked at myself in the mirror and just thought 'this needs to go', so I trained hard and cut the carbs and lost it really rapidly.

I've always liked the bimbo blow-up doll look, ever since I was younger so I just started taking it to the next level.

Since I split up with him I've felt good about myself overall because I had my boobs done and lost a lot of weight.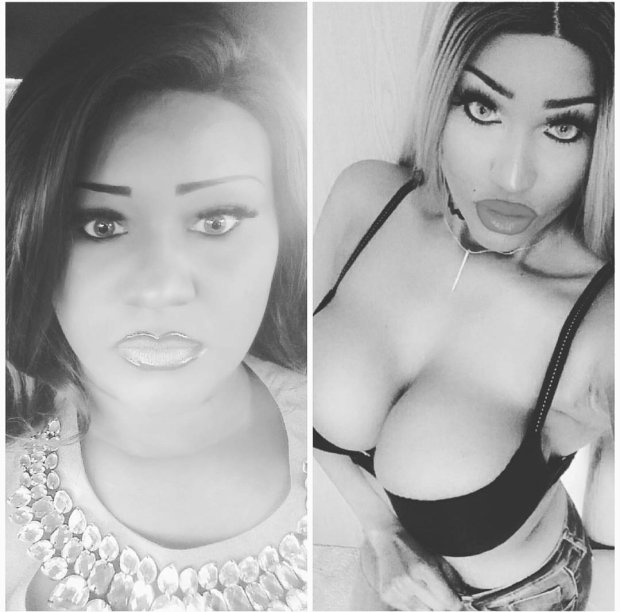 When I did the TV show 100% Hotter, I already had on the bimbo doll look, but was no where near as extreme as I am now.

I think the point of the TV show was to show me that I looked better with a natural look, but it just had the opposite effect really.

All I could think was "I've got a long way to go". I had my lips pumped and I just started getting more and more followers online.

I've spent a lot of money, it's £10,000 easily. Apart from my boobs it's all gone on hair extensions and my lips too. I get them pumped three times a month to keep them looking blown up. It's a full time job looking like this.'

Before changing to this new extreme look I had about 100 [Facebook] friends and they were all family.

After the TV show I got invited to join a "Bimbonati" group on Instagram, and that's when it really took off. I have about 4,000 followers on there now.

My family is fully behind it and I'm making money off it too – selling raunchy photographs to subscribers who pay me £25 a month.

My six year old daughter says that when I'm all done up I look like a doll. She really loves it too. My son is eight, and he prefers it when I have my make up on too.
Well yeah I mean, whatever makes you happy I guess. I suppose some people seem to really like that look so fair play. Not really into it myself though.
For more weirdoes like Cindy Moore, check out this guy that got plastic surgery to look like Katie Price. Why?