It seems like there's someone getting ridiculous plastic surgery to look like someone else almost every week now, ever since we first covered the phenomenon with this moron paying £70K to look like his idol Justin Bieber. Spoiler alert if you don't want to click the link – it failed badly.
This time it's the turn of a 20 year old dude called Nathan Thursfield, who is taking out a bunch of loans in order to afford £20,000 worth of surgery to look like his idol Katie Price. He's already had his eyebrows tattooed on to match Katie's – which he describes as 'proper amazing'. He's also spent £6000 on nose jobs since November 2013 to try and replicate her nose. If his loans come through he hopes to have five of his teeth placed with veneers, liposuction and a bum lift, that should cost a further £5000. You can see that it's going pretty well so far below (?).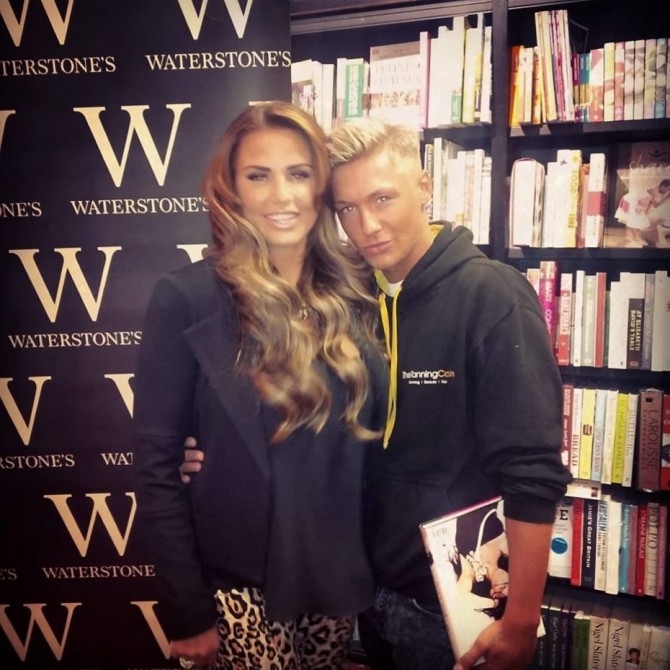 Then there's a bunch of other unspecified procedures Nathan wants performing to look exactly like her which makes up about another £10,ooo. It's a good thing he's got a high powered job to afford this and isn't just borrowing the money to pay for it. Oh wait…
Nathan explains that his obsession with Katie began during a signing where they both bonded over their love of fake tan. He also revealed that most of his family and friends think that he's absolutely crazy for going through with this but is thankful that the most important people in his life – his boyfriend of five years Michael and Katie Price herself – have been supportive. I'm not sure if it's advisable for a celebrity to endorse a fan spending money they don't have on plastic surgery to look like them, or why a gay man would want his boyfriend to look like Katie Price but hey I'm neither of these things so what do I know? They seem happy in the picture below.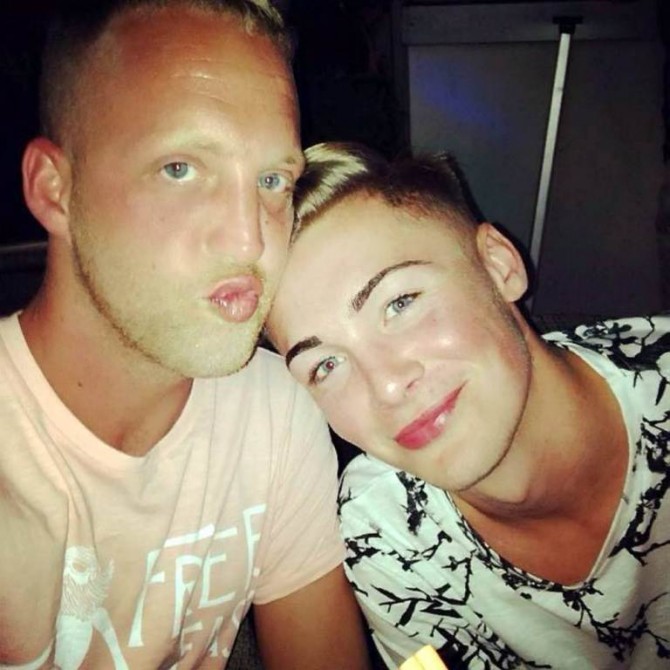 Nathan explains the whole idea of the surgery in his own words below:
All of my family and friends think I'm a bit crazy, but they all respect my decision to do what I want with my body.

And it means everything to have Katie's support as well. She also thinks I'm crazy, but she has been totally supportive about what I've done.

I love Katie Price. I've been fascinated by her, and the buzz around her, since I first saw her on TV.

I've always been self-conscious about the way I look and I think she's gorgeous. She has had so much success from her looks and I wanted that for myself.

The results have been amazing so far. I feel much more confident in myself and much more outgoing and sociable.
Well, whatever makes you happy I suppose. I just hope he makes enough money to pay all those loans back and doesn't get completely shafted by them.