It seems glaringly obvious that there are a hell of a lot of people in this world who don't seem to have any respect for the rules – hello Donald Trump – and the latest one of these worth writing about is hotel keeper Simara Knopka who has so blatantly failed to follow the rules about her disqualification from driving that you almost can't believe that it's true.
Featured Image VIA 
Knopka – who is originally from Brazil but now resides in Macclesfield – was originally disqualified from driving for two years yesterday (5th November) after she was found guilty of causing a head on collision whilst driving down the wrong side of the motorway and looking at Google Maps on her phone on May 28th of this year. Literally moments after being handed this sentence though, she brazenly drove away from the court in her Peugeot 208.
She was immediately arrested and is again scheduled to appear in court today and could face up to six months in jail for her outrageous actions. It's even more ridiculous that she attempted this after you hear what the judge said to her, although she did require a translator so I suppose it's possible it was somehow lost in translation. Surely not though?
Here's what Judge Nick Clarke said to her: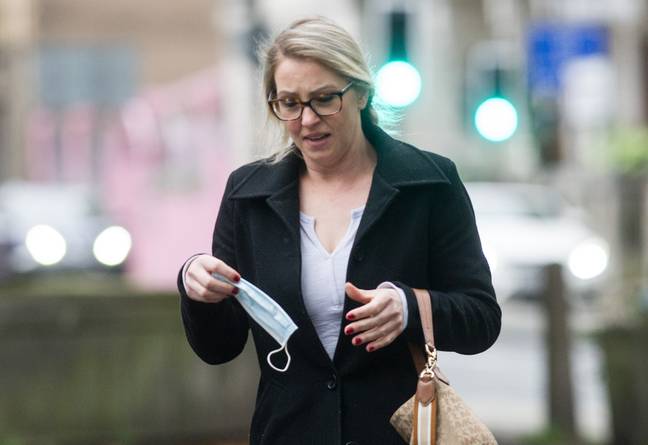 I do not find it necessary to send you to jail today. However, it is important you understand this was a very dangerous piece of driving.

Firstly you were looking at Google Maps on your phone which was apparently in your lap instead of paying attention to the road and you were straddled across two lanes and going in the wrong direction. In that way, you collided head on with a Nissan Qashqai, a vehicle which had just turned to come onto the motorway.

That vehicle was itself turned completely over onto its roof and the driver was very fortunate to emerge with only bumps and bruises and minor cuts. Normally causing an accident in that way and the circumstances would lead to an immediate custodial sentence but I have read all about you and you are a hard-working woman and have no previous convictions.

You are disqualified from having a driving license for the next two years and there after not be permitted to drive till you have passed an extended driving. But you must understand if you drive without insurance, without a license and passing a test, the next occasion the court will not be so lenient.
Yeah, kinda fail to see how the translator could screw that up. Furthermore, Sopka initially got into the passenger seat when leaving Manchester Crown Court before swapping seats which kind of implies that she knew exactly what was up. Why would she act like that though?
Anyway, what a moron. Hope she goes down when she appears in court later today.
For more of the same, check out this cyclist calling out a bad driver but being met with the best excuse ever. Can't really argue with it.