We were really spoilt for choice on this one, having covered some outright ridiculous mug shots before, plenty of times in fact. The following 9 felons could definitely have featured on any of those lists, that's for sure.
Here are 9 of the most memorable and outrageous mugshots on the Internet right now:
(Click arrows/swipe on mobile to navigate slider)
9. Duck Lips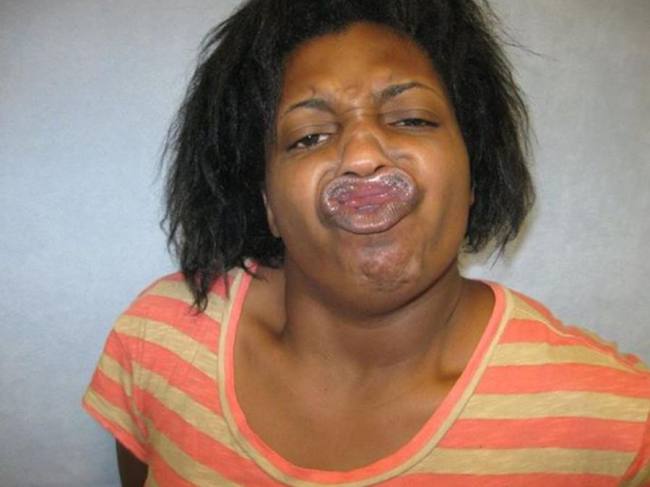 Crime: Overstaying in motel room, refusing to leave.
We've seen some ridiculous duck lips in our time but never so hard that it looks like the person's face is going to explode. Still, it's one way to become Internet-famous after a relatively harmless and low level crime.