The vegan revolution continues to march on and there's nothing anyone can do about it except get on board with it or maybe launch humongous protests about it for no real reason that achieve nothing. The choice is yours.
Featured Image VIA
As you're still here I'm gonna take it that you're still interested in what we're talking about here and that is of course the new vegan mozzarella sticks that are going to be available from Morrisons as of today. Having hung out with a whole bunch of vegans, most of them say that they miss cheese the most and so it's a no brainer that this would be the next item that the vegan community would focus on.
Morrisons Party Food Buyer (completely sick job title by the way) Oliver Smith, echoed my sentiments: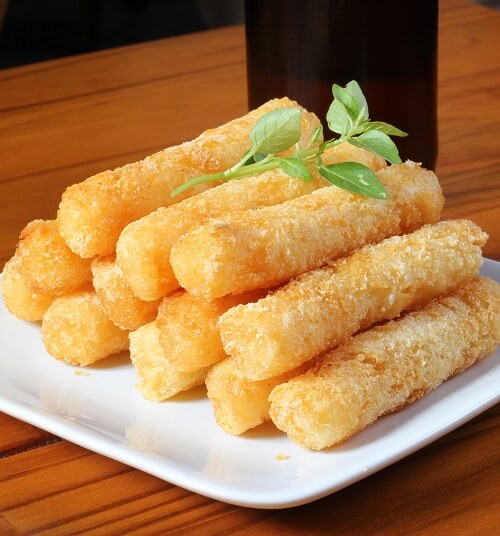 We know a lot of our vegan customers really miss cheese and that their options are often limited at family buffets, which is why we've taken a classic cheesy party food that everyone knows and loves and made it vegan.
Masters. The vegan mozzarella sticks are made from coconut oil and potato starch and coated in a delicious parsley. Looks like they're going to be a firm favourite with the vegan community, especially as they're only going to set you back £2.50. Get on your skates.
For more vegan food, check out the absolutely worst vegan meal out there. Seriously lame.