Black Friday is once again coming to this country and whilst I'm not really sure if it's a good idea given the crazy videos that show up from America every year, I can't deny that I'm going to be interested in some of the offers that they've got available out there.
Images VIA
Top of the list has to be this one from the ever reliable budget superstore Morrisons, who have decided that they're going to be selling 4.5 litres bottles of Jim Beam and Famous Grouse whiskey this Friday for just £70. Just look at how big it is on this giant dude – it almost takes up his whole chest. Good thing they got a muscular guy to model it because a weedy one might not have even been able to even lift it up that high: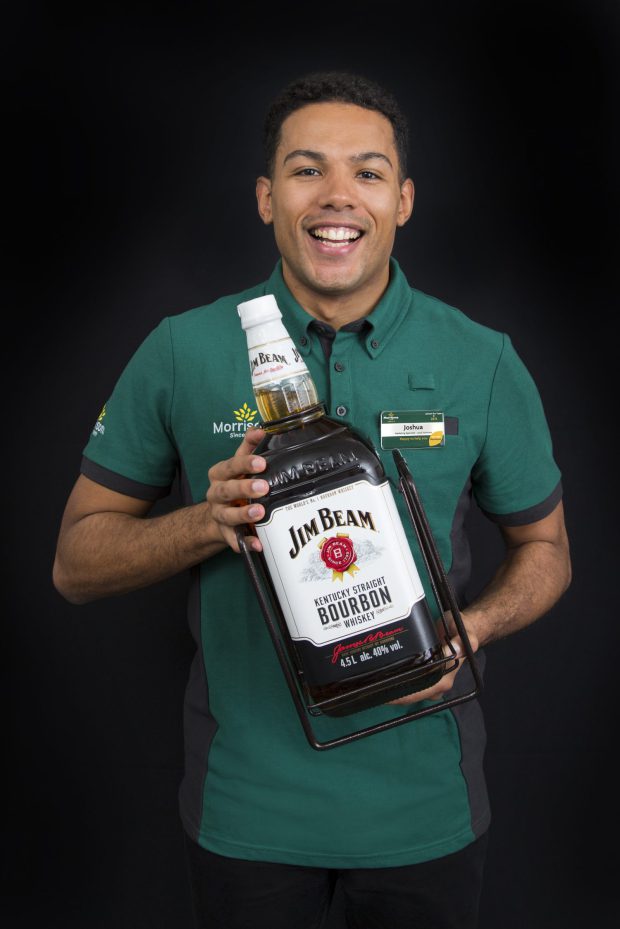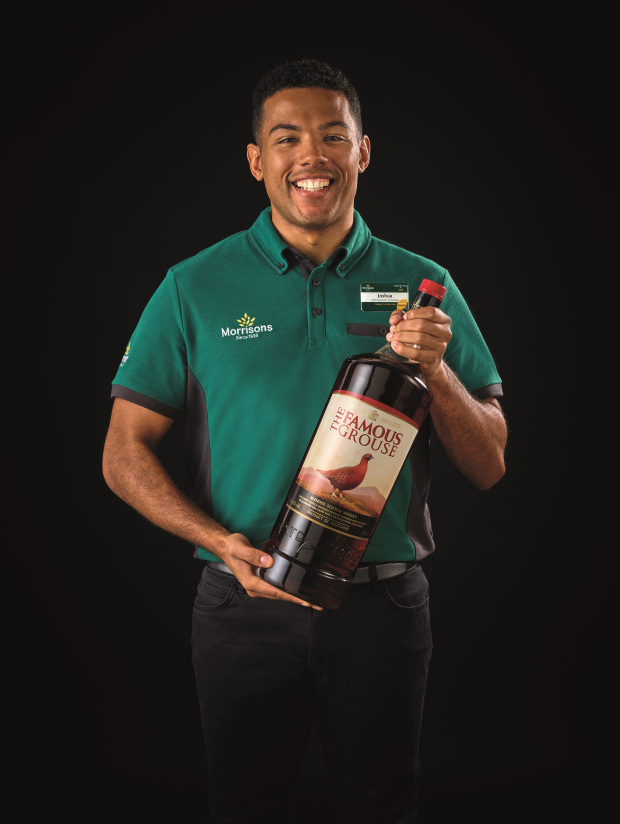 Big. Considering they normally price a litre of whiskey for £23, you're making a saving of £33.50 by getting this big one and knowing Morrisons they probably have some other crazy deal that you can spend £33.50 on whilst you're there picking up your humongous bottle of whiskey. Oh yeah, here it is – £30 for a 1.75 litre bottle of Jaegermeister. Perfect.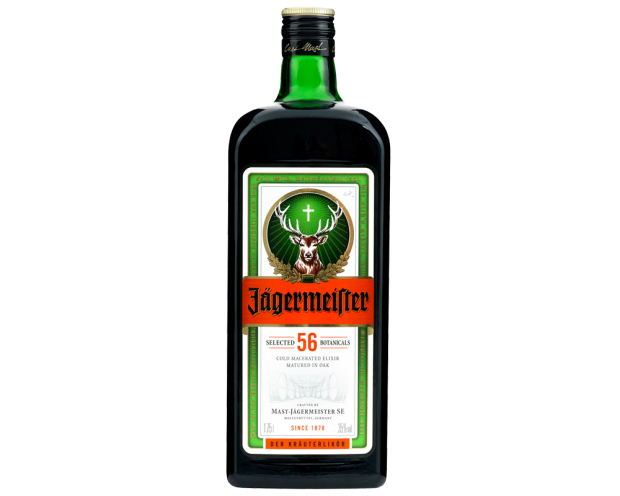 Looks like it's going to be party time on Black Friday and probably all of December if you manage to get your hands on these. You're probably going to end up partying until you puke though, mark my words.
If these aren't enough good deals for you from Morrisons, then check out the biggest burger in the country that they're selling for just £3. Yum.