There are countless ways to celebrate Father's Day, but it normally involves getting your dad some kind of present and then going out for a meal, which is just no good if you're skint.
Images VIA
Well, you might not even have to go out for that meal this year thanks to Morrisons, who are offering up a gigantic 1lb burger in order to celebrate Father's Day. Even better, it's available for just £3, which has got to be one of the best value deals of all time.
Morrison's head butcher Paul Robinson said the following about it: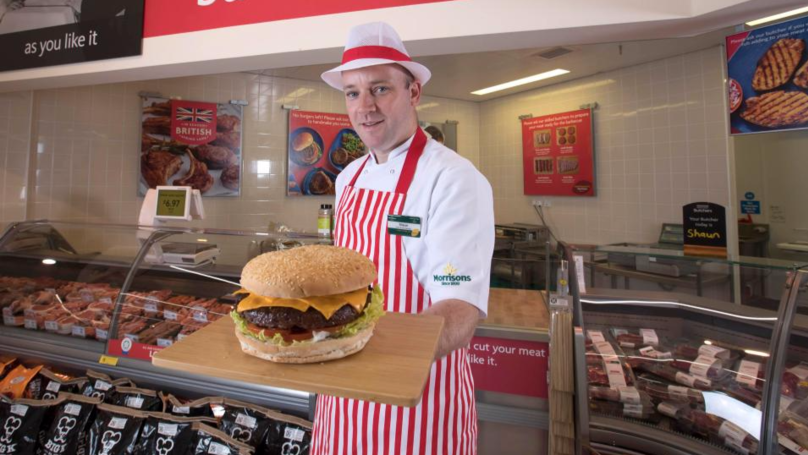 All of our butchers will be making these mammoth burgers by hand. The patty will contain paprika, sage and parsley.

We think many dads will aim to eat the whole thing, but if their eyes are bigger than their belly, they can always share with the family.
Yeah I reckon I could probably eat it all. It's kind of a bummer that it's only available until Sunday and won't be a regular item on the shelves. You really can't turn your nose up at a deal like that, be serious.
For more burgers, check out this 10,000 calorie burger. It probably costs a bit more than this one.