Harry Redknapp has a bit of an image as a wheeler dealer in the game of football, but it turns out he's actually a bit of a livewire when he gets behind the wheel of a car too judging by this latest story.
Images VIA 
Apparently Harry drove his Range Rover down to his local shops in Bournemouth to drop 69-year-old Sandra off to pick up some groceries, but as she was exiting the vehicle, her coat got caught in the door. Harry didn't pick up on this detail and instead decided to speed off, ending up literally dragging her along the floor by her coat tails to the horror of those in the vicinity.
Sandra screamed in agony and Harry eventually stopped the Range Rover but not until her foot had been seriously injured. One onlooker described the incident: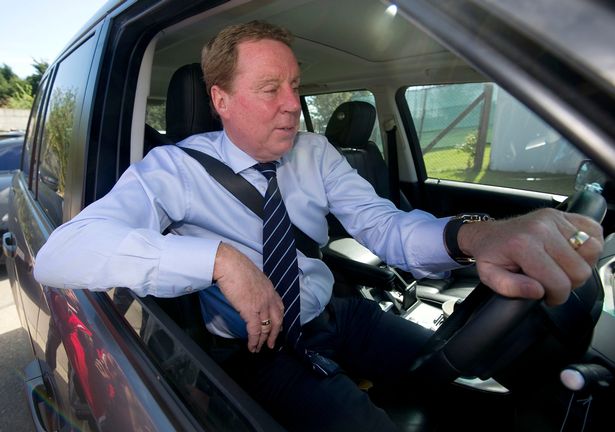 There was a lot of blood on the tarmac and Harry was beside himself.

I was in a shop and a couple of people came in and said, 'Crikey, there's a lady who's been dragged along the road'.

Then someone else came in and said it was Harry Redknapp who had just dropped his wife off.

I heard as he drove off she got her coat caught in the door. She was dragged along the road before he realised.

I think she has been badly injured.
Yeah, no shit that kind of behaviour is going to injure you pretty badly. Harry Redknapp was said to be more upset than when he didn't get the England job, and waited for an ambulance to arrive with his wife in agony. She then had surgery last night in the local hospital to sort out her problem and was recuperating today.
Never a dull moment with Harry Redknapp eh, but I suppose she knew what she was getting herself into when she signed up. For more of the great man, check out what he said when a West Ham fan tried to tell him Scott Canham was better than Frank Lampard. Owned.