Good news regarding the 'Butt Squad' AKA the Dubai 40 who got into hot water for posing naked on a hotel balcony in Dubai the other week – the last two members have reportedly been released from prison, including one who contracted COVID-19 while she was locked up.
Featured Image VIA
As per the NY Post, Ukrainian Vogue model Evgenia Taran, 21, and another model identified in reports as Anastasia Kashuba are back in Kyiv after being released from jail.
Taran and Kashuba, who was detained until she recovered from COVID, were among a number of models invited by Ukrainian-American Vitaliy Grechin, 41, to take part in the X-rated photoshoot.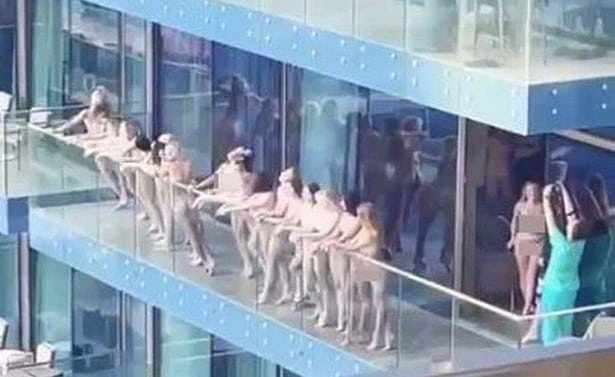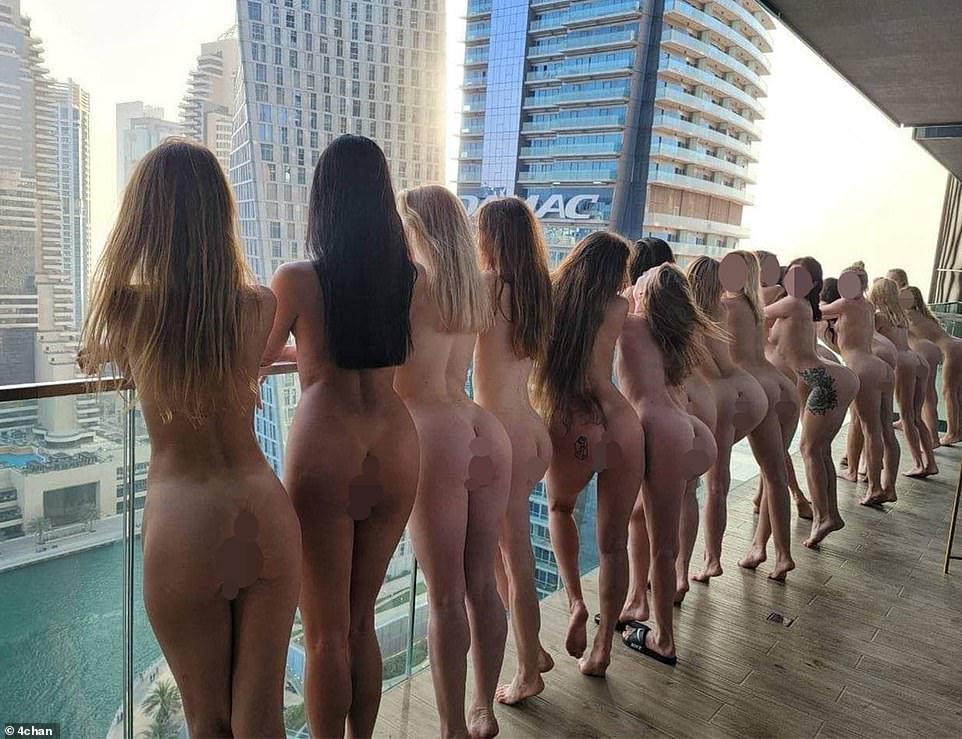 Evgenia Taran labelled herself a "survivor" following her release…
View this post on Instagram
The 21-year-old model said:
I am a survivor.

I made a lot of conclusions, realized my mistakes and to some extent (I am) grateful for what happened. I am in Kyiv again, I love everyone, I hug. Appreciate what you have.
So what was it like living in a Dubai jail cell for a week? The model described it as "hell":
The light was on 24/7 and there was endless knocking air conditioning.

The lack of toilet paper, spoons and human attitude from employees goes without saying.

But the most terrible thing is ignorance, because your questions are not answered, and they allow you to contact the world according to their mood, and for money.
Wow, Auschwitz eat your heart out. Eating food with your fingers? Wonky air conditioning? (Honestly amazed they even had air conditioning in there). These women were basically prisoners of war!
How did she even survive that long?
"The only thing that saved me there were the books I somehow managed to beg for," added Taran, who has been featured in Vogue Hong Kong and Zip Magazine Hong Kong.
Oh right, the books. She probably wouldn't have lasted the week without them.
Anyway, let's just be thankful that the UAE overlords showed mercy and released these Ukrainian models from this hellish experience. Yeah OK they messed up by not Googling 'public decency laws in Dubai' before visiting one of the most notoriously strict parts of the planet, but still, bit harsh to lock someone up for frolicking around naked on a balcony. Shame on the Dubai authorities for treating these ladies so harshly! And what about this Ukrainian-American prick who set up the whole thing in the first place? Sounds like he got away scot-free. Very unfair.
View this post on Instagram
View this post on Instagram
View this post on Instagram
View this post on Instagram
For the British woman facing prison in Dubai for telling her flatmate to 'f*ck off' on WhatsApp, click HERE. Madness.