There are a lot of sugar daddies in this world and therefore a lot of sugar babies. It's an arrangement that's creepy, yes, but one that sees both parties very happy (in the short-term, at least) so long as it's done right.
Images VIA
Although it's nothing to be ashamed of, 26-year-old cam girl Sarah Russi has hit back at people for saying that she's only with Mason Reese, a 54-year-old who rides a mobility scooter, for his money.
In fact, the couple say they're in love and are not happy with being labelled as anything else. Mason, from New York, said:
Truth of the matter is I don't see myself as being in her league, so when I look at a beautiful young 26-years-old adult model I don't think, 'oh she is gonna be in love with me'.

When she first expressed interest in actually being in a relationship with me I think I was just shocked as anybody.

A lot of people have come out and been like, 'really you are with that dude, like why? Is it for the money? Is it because he is your sugar daddy?'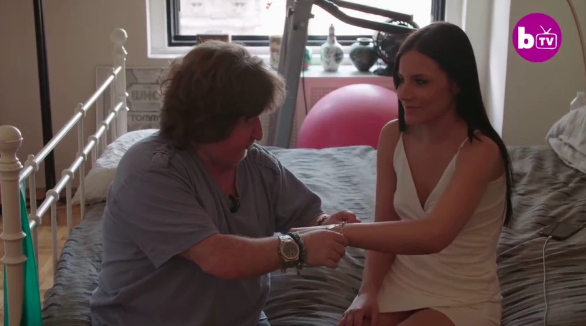 Despite being a sugar baby in past relationships, Sarah says she loves Mason for who he is, and not because of the money he banked while working as a child actor. She said:
The idea of being a sugar baby is it can be like fun sometimes you know like getting paid $300 (£236) for dinners but ever since I started talking to Mason I just decided that I don't want that anymore, I just feel like, I'm happy to be in a relationship with him.
I am really happy with Mason. I don't need to be with him for his money.
For all of you reading this and doubting her statements, apparently the model has never even asked Mason for a penny.
She's bought me beautiful gifts and spent time with me and money on me so I don't feel that's the basis of our relationship at all.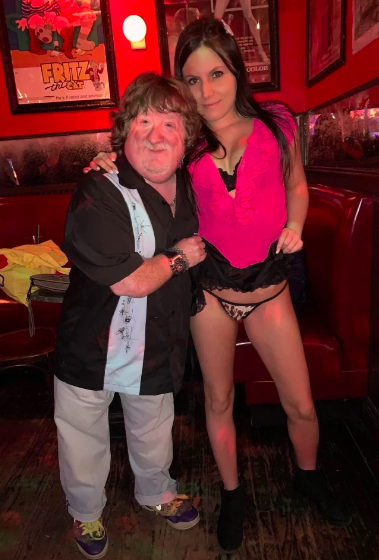 The pair met through Facebook where they started to get to know each other, before agreeing to meet at a horror and pop culture convention Sarah was working at. She added:
He was actually waiting for me at my table while I was upstairs so I went down, I saw him and we gave each other a big hug and we spoke for the next three hours, we talked about everything.

We talked about how he used to own restaurants and how I used to be a bartender and just random other stuff.
That night they apparently couldn't stop kissing until around 3am, but they went on a proper date a month after meeting up that first time – which is when things started to speed up.
I think the relationship progressed so quickly because we just hit it off right away.
So much so that they ended up saying those three special words to each other after just one week. Mason concluded:
Obviously we are lovers but at the same time we are also good friends, I think we really enjoy being around each other I think we make each other laugh a lot we do have a lot of common interest.

It doesn't matter how old she is, or where is she's from or anything else.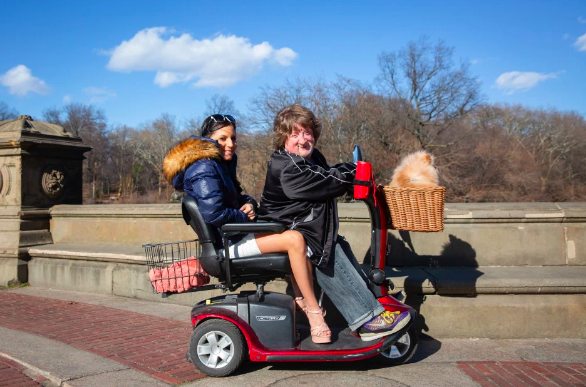 Wow, well I guess it takes all sorts to make this world. And while you might think Mason's punching a bit there, they're clearly into it and have fallen in love with each others' soul. Cute.
For more of the same, here's a couple who met on Tinder and ended up getting matching tattoos on their first date.