Remember the woman who went on This Morning to brag about tricking the NHS into getting a free nose job?
Images VIA
Well, turns out she wasn't prepared for the backlash and has been signed off of work with anxiety as a result.
The whole thing started when Carla Bellucci, 37, revealed she went to her GP to discuss a slight bump in her nose that she wasn't happy about.
She decided the best course of action was to flirt with the doctor, explaining that he told her to fake having depression and bag herself some free cosmetic surgery in the process. Here's what she told the media:
I went to my GP, flirted with him, and he told me exactly what to do.

The funny thing is I've never had depression, never been prescribed medication for it or had any therapy. They didn't check a thing.

I don't care what people say. Some might think I'm milking the system but that's what it's there for.

I'm just clever enough to know how to do it. All the people moaning are just jealous.

If my daughter wasn't happy with her nose I'd tell her to go for it. It sounds awful, but it is true.
The mum-of-three had the two-hour operation at Chase Farm in Enfield, north London, part of the London Royal Free NHS Foundation Trust, in February.
After speaking out about the surgery, she appeared on This Morning to gloat about the freebie – although it kinda backfired.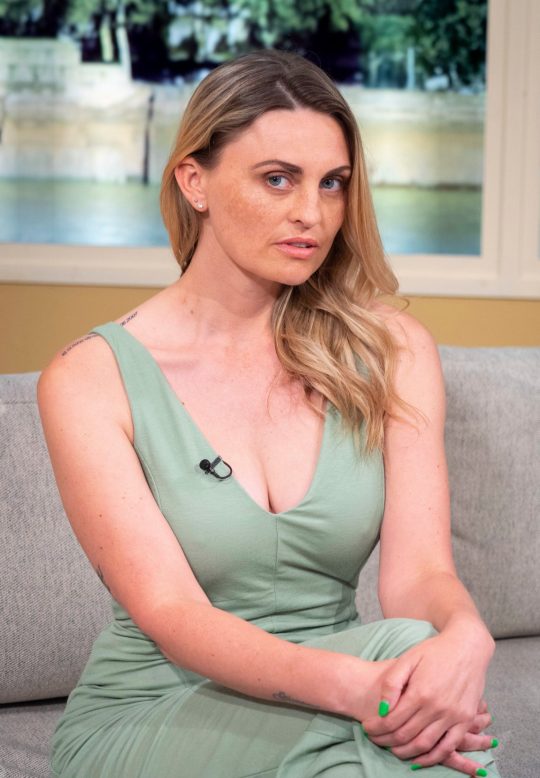 Not only did Phillip Schofield tell her it's still a bit wonky, but she's since received a torrent of abuse online.
So much so that doctors have now been forced to sign Carla off her admin job with anxiety, and she'll now go through six months of counselling. Only this time she's not faking.
According to doctors notes seen by The Mirror, the ex-model is "not fit to work" because of "stress and anxiety".
Now, there are a lot of people who are going to call bullshit on Carla – the woman who cried wolf and all that. However, even if you do admit to tricking the system (especially one like the NHS which is under enough pressure as it is), I don't think anyone deserves to receive threats online from trolls who are doing it for inexplicable reasons.
That said, it's probably given Carla the reality check she needs. Safe to say she won't be pulling another stunt like this in the future (and she definitely won't be bragging about it on TV).
To read about the story from the beginning, click HERE.