Everyone is talking about Mindhunter right now after the second series premiered last week on Netflix and was pretty much universally praised for its depiction of serial killers and the FBI agents that try to profile them, so of course talk has naturally extended to future seasons and just what we've got to look forward to with it.
Featured Image VIA 
Thankfully, it looks like we've got at least three seasons worth of the show left, or at least that's what creator David Fincher is aiming for according, at least according to the latest interview with the star of the show Holt McCallany: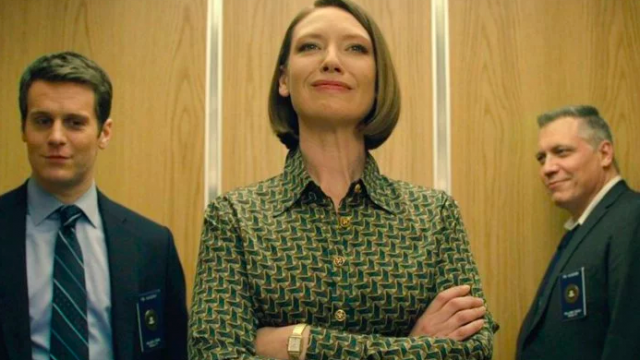 He said 'Listen, are you ready to do this for five seasons?

Because even if I fuck it up, it's gonna go five seasons, and I don't intend to fuck it up.'

So I'd like to think that we will continue, for as long as David is intrigued by telling this particular story.

I think Groff (Agent Ford) is also settled in for the long haul.

He's such a kind and decent person, such a talented actor, always in a good mood, always with a big smile.

Even though we've worked so closely for two years now, truthfully never a cross word has transpired between us, and I think we could do five seasons and it would be the same thing.
Sounds positive doesn't it? Mindhunter hasn't yet been renewed for season three but given how widely praised it's been, I think it would be a ridiculous decision for them not to keep on going with it. Definitely a lot more mileage in the tank with this one.
For more of the same, check out Event Horizon being remade into a TV show. Now that really is something as well.