A fleet of golden supercars, all owned by the same Saudi Arabian man, caused a stir this week when they appeared in a street in Kensington, Chelsea.
Featured Image VIA
Lamborghinis, Ferraris, Bentleys and the like are hardly uncommon in this area of London, but thiis line of golden vehicles worth hundreds of thousands of pounds still managed to attract the attention of countless passers-by, with many pausing to admire and take pictures of the cars.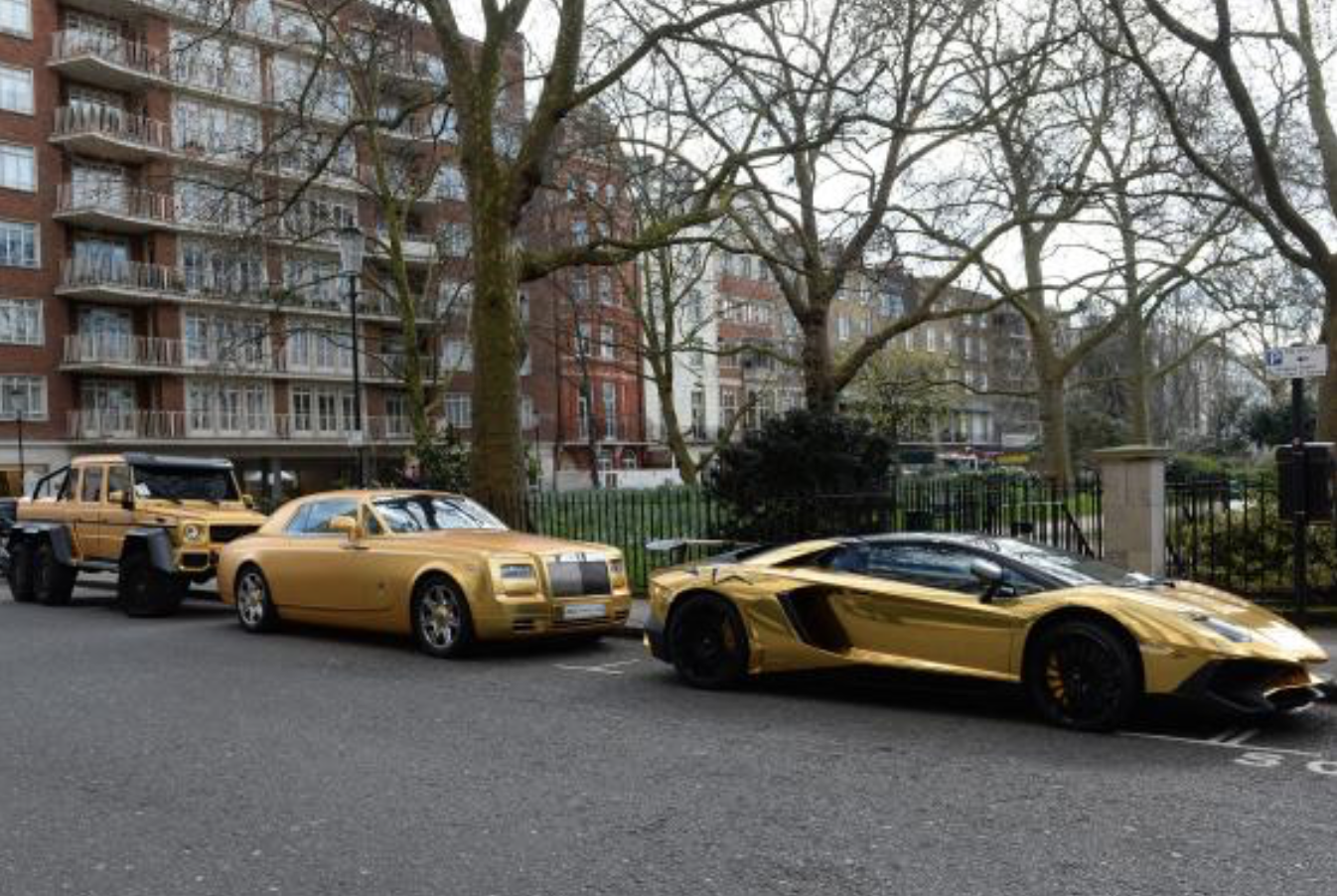 However, as is typical of London, just hours after the cars arrived they were covered in parking tickets. The Lamborghini Aventador, Rolls Royce, Mercedes G63 6×6 and Bentley Flying Spur racked up a total of £320 of fines in just 24 hours and risk being towed if they aren't removed soon – although, that's what you get for being a nob and not paying for your parking.
Ironically, the supercars were located just yards away from an NCP car park which charges £50 for the same period of time (Cadogan Place, Knightsbridge – for anyone that wants to steal – I mean admire the cars).
Let's hope he doesn't crash any of them when he drives them out of London, that would really suck. Just ask the guy that trashed his Lambo in the capital.