The world has been looking forward to Mike Tyson's comeback fight against Roy Jones Jr for months now, but just days before the fight they've managed to piss everybody off by announcing a whole bunch of nonsensical rules for the bout.
Featured Image VIA
Just get a load of this (via):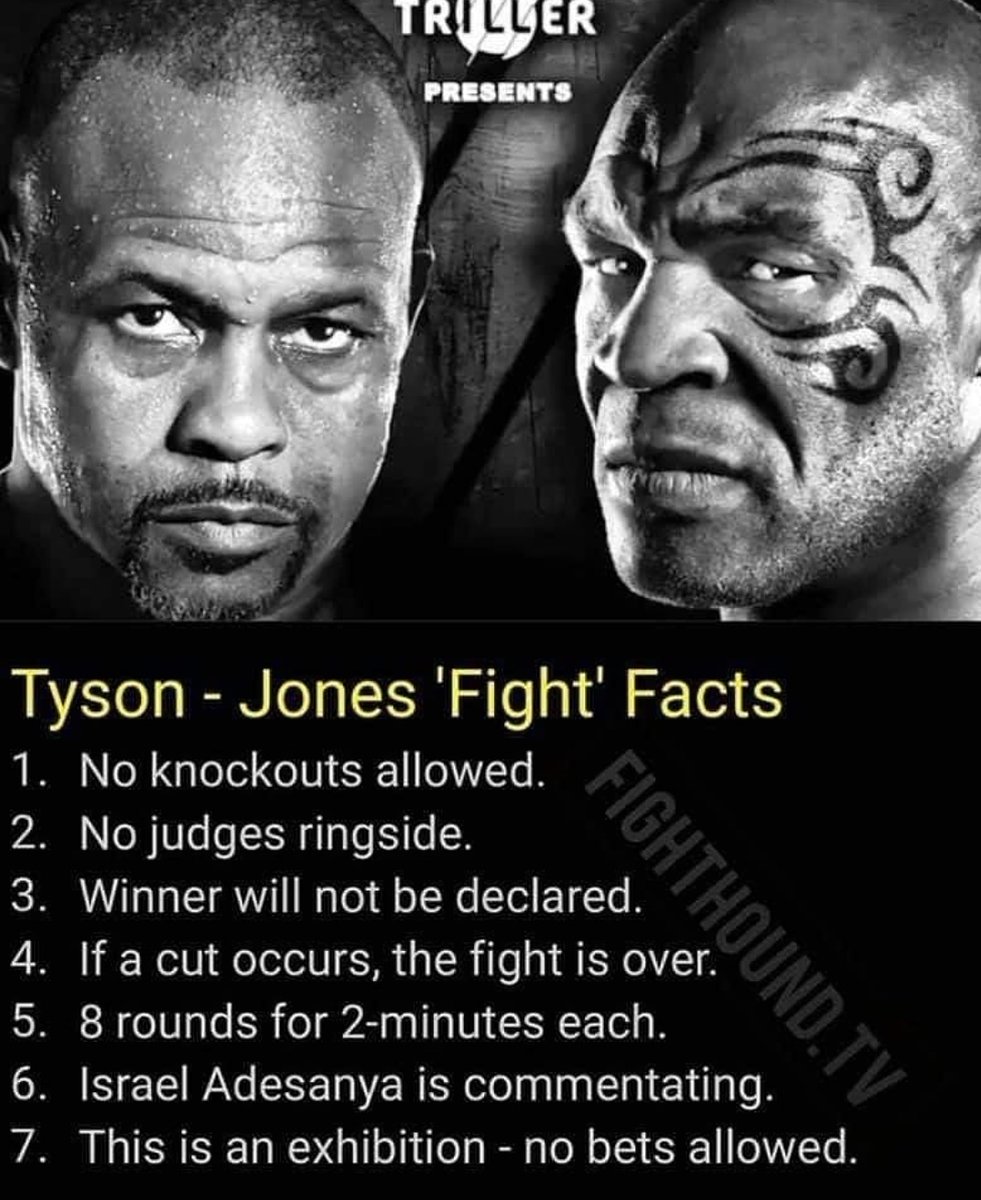 What. The. Absolute. Fuck? No offence to Roy Jones Jr, but the only reason anyone wants to watch this in the first place is for a chance to get just a tiny glimpse of the ruthless Iron Mike killing machine who was dominating opponents back in the 80s and 90s. We're not trying to watch 54-year-old Mike Tyson teach a boxing class where he can't knock anyone out. Seriously, whose dumbass idea was this?
Is a boxing match without knockouts, blood or gambling even a boxing match? Sounds like it's just going to be two guys in their 50s sparring with a pair of gloves on.
Even Dana White can't believe it:
Dana White can't help but laugh over no knockout rule for #Tyson fight. @danawhite #TysonJones #TysonJonesJr #tysonvsjones #UFC pic.twitter.com/eM8bLgulaY

— CGTN Sports Scene (@CGTNSportsScene) November 24, 2020
"A winner will not be declared"… what is even the point then? I mean we're all going to watch it anyway because there'll probably be sweet F all else to do this Saturday, and there's always the chance a switch just goes in Mike Tyson's head and he ignores the rules altogether. So I guess we'll just hold out hope for that? Don't let us down, Iron Mike!
For a look at Tyson looking jacked AF ahead of the bout, click HERE. Knockouts or not, Roy Jones Jr must be bricking it.