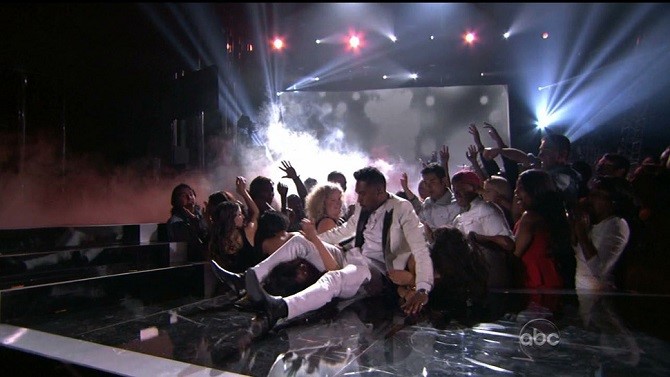 How pissed would you be if you went to a music awards show and some R&B singer named Miguel dropped a Hulk Hogan-esque leg drop onto your head?
☛ More Stage Shenanigans: Dude Gets Pulled On Stage By Steel Panther & Ends Up Completely Shredding It
That's what happened to this unfortunately positioned girl at the Billboard awards last night. Up and comer Miguel was super hyped up during his performance and thought he'd try jumping from the stage and over the crowd. He mistimes it somehow and ends up delivering a picture-perfect version of Hulk Hogan's old finisher on the girl's head, and possibly takes out another girl in the process as well.
I think for a split second you see the "oh shit!" look on his face, but then he just carries on as if nothing happened, like an old pro.
Check out the video:
☛ More Stage Bloopers: When Pro Wrestling Goes Wrong: Part 1