I imagine Sundays mornings in Sheffield city centre are a fairly languid affair – people getting breakfast before doing some shopping, or just walking off their hangovers or whatever. It's a good thing I wasn't visiting this weekend because my illusions would have been well and truly shattered by the presence of a midget named Roy Succulent.
Hailing from the Broomhill area of Sheffield, Mr Succulent was on an absolute rampage on Sunday morning and the emergency services received over 128 complaints about him parading around the town in a vest, Speedos and flips flops basically fucking everyone up.
Someone called Caz Waz (apparently a real name in Sheffield?) was buying a Subway sandwich at around 10:30 a.m. when Succulent accosted her at the counter:
I was ordering some fast food when this little man shook a can of lager in my face and sprayed it all over me.

He asked me if I wanted some sausage and then burped in my face.
Featured Image VIA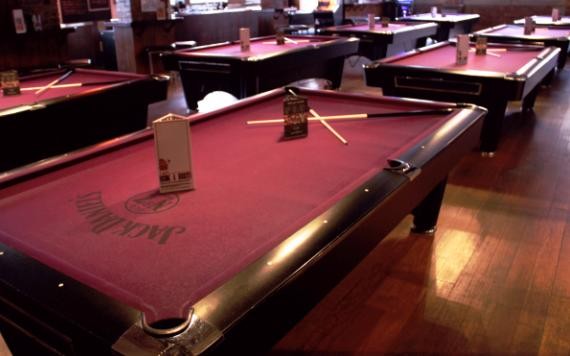 Image VIA 
Andre Young was playing pool in The Common Room Bar with his friends when he encountered the midget later that day at around 1:30 p.m:
He took the cue out of my hand and then snapped it in half and then started snorting the pool chalk.

He was foaming at the mouth and then dived on the pool table and started breakdancing.
Wow. Succulent was then ejected and headed across the road to the The Frog & Parrot where he kicked open the door of the pub and challenged everyone in there to a fight, as well as asking them to tickle his tits. Police in riot gear eventually caught up with him at the same venue where he was strangling a student. They escorted him out of the pub whilst he shouted 'all the the little bastard wanted was a little bump and grind.'
Again, wow – this sounds like absolute carnage. Have bath salts made their way to England finally or was this just a case of a little guy who couldn't hold his liquor? Either way, it's a day that will probably live long in Sheffield infamy and will also be one that probably defines Succulent's life – he was due in court Monday morning although no details have been released about what went down yet.
Perhaps Roy should have stuck to activities midgets are good at, like relay racing against camels?