MichaÅ' Dziekan is the second Polish artist we've covered recently, we presented some of Michal Lisowski's awesome stuff the other day. It's nice to see some positive vibes go up about the Polish, rather than footage of them firing homemade bazookas around or being really, really smashed.
Despite being a relatively young fella, Warsaw based Dziekan has already worked with giants including Disney, the Wall Street Journal, Highlights Magazine and Maxim. Here's a bit of blurb about him from the horse's mouth:
I used to work in film and animation as a motion artist and art director, though, drawing and illustration were always my biggest passions. That's why in 2011 I decided to focus on what I love the most — commentary, grotesque illustrations with fair dosage of black humor and twisted characters.
It's the dark humour and oddball characters that do it for me. The detail is impressive and the sinister overtones are great. Take a look at some of his finest works over the next few slides: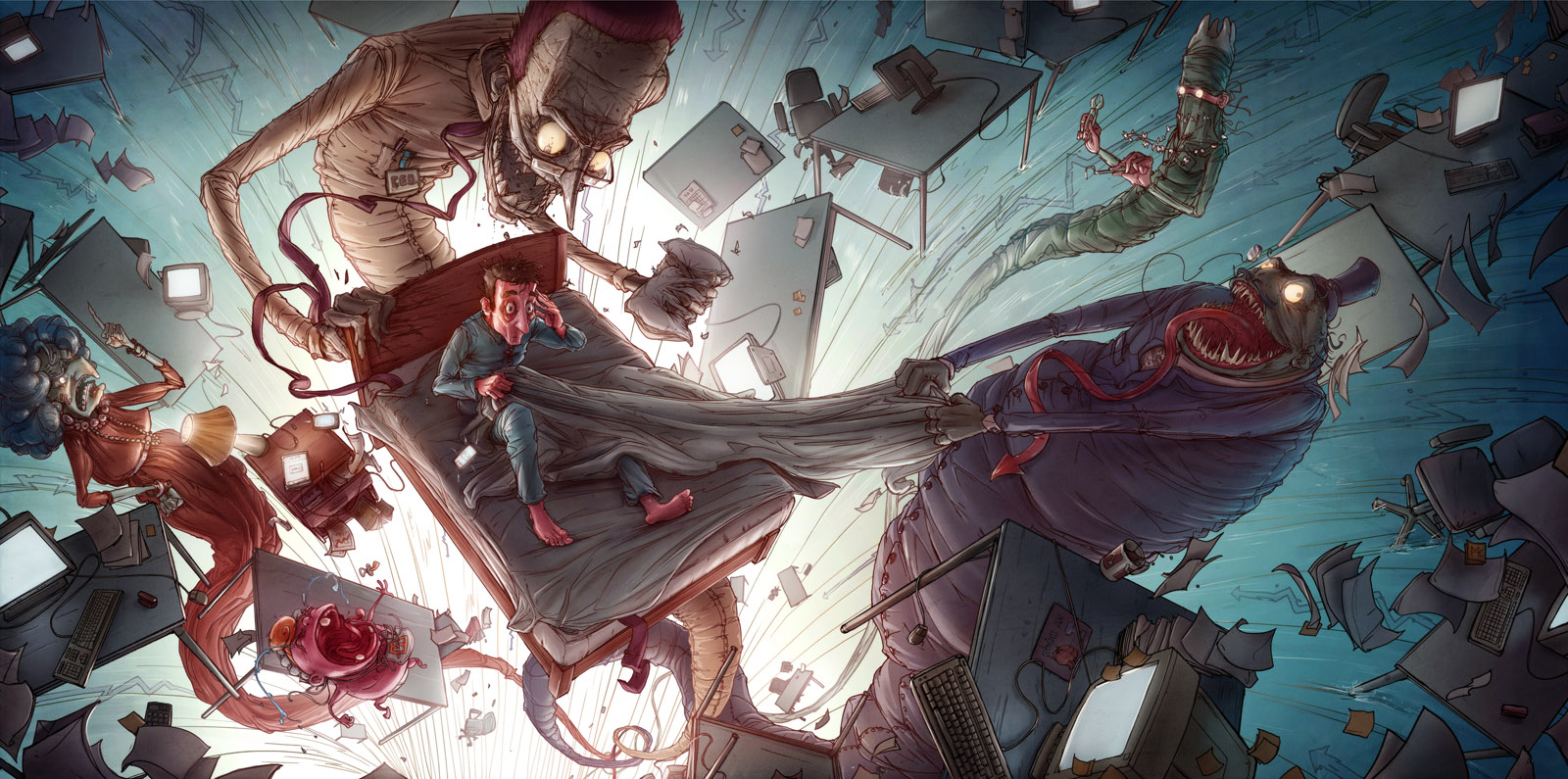 Image VIA