A Louisiana woman named Candyce Neel has been arrested on drugs charges after police found her meth stash in a small plastic container labeled 'Dope'.
Featured Image VIA
You might be thinking – but hiding meth inside a plastic container labeled 'Dope' is something a genius would do, how did Candyce get found out? Surely no one would ever look inside that container expecting to find meth?
Well, against all odds, that's exactly what happened and now 41-year-old Candyce is getting done for possession and is being held on $3000 bond.
An officer told The Smoking Gun:
Deputies responded to a narcotics complaint. The complainant found suspected narcotics inside the residence which were believed to belong to the arrestee.

Through further investigation I found a small plastic container labeled 'Dope' with suspected methamphetamine inside.

The arrestee left the residence prior to deputies speaking with her. I later located the arrestee hiding behind the residence.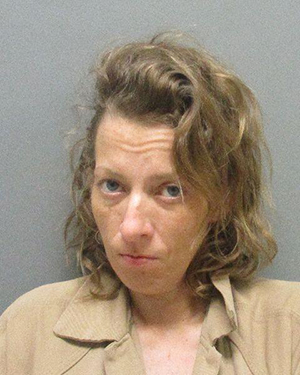 I guess hiding your meth stash in plain sight isn't the fool-proof plan people think it is. The police actually walked into Candyce's home, found a secret container with 'Dope' written on it, actually OPENED it, and found meth inside. Who would have thought to even look inside in the first place? That's some real thorough police work right there. They left no stone unturned. Good work!
For the drug dealer who lost his £1000 stash at Margate after he got too excited when he 'saw the sea for the first time, click HERE. What an amateur!