We posted up an article yesterday about the new laws that were coming in to make people stop smoking and most people lost their absolute shit about it – especially the fact that ten packs and menthol cigarettes were going to disappear. But it turns out that this might not actually happen thanks to Brexit.
Featured Image VIA
The sweeping new rules were imposed under an EU wide directive that is designed to encourage people to stop smoking and stop youngsters from picking up the habit. Obviously though, a lot of incumbent smokers are pretty damn unhappy about it, but this could be set to change once Brexit is complete.
Following the end of the process, Britain will apparently lose their 'fundamental right to health', which means that the EU Charter of Fundamental Rights would no longer apply and give the advantage to powerful tobacco firms in any upcoming court cases. The High Court famously refused to listen to these same firms last May over the battle to have plain cigarette packaging.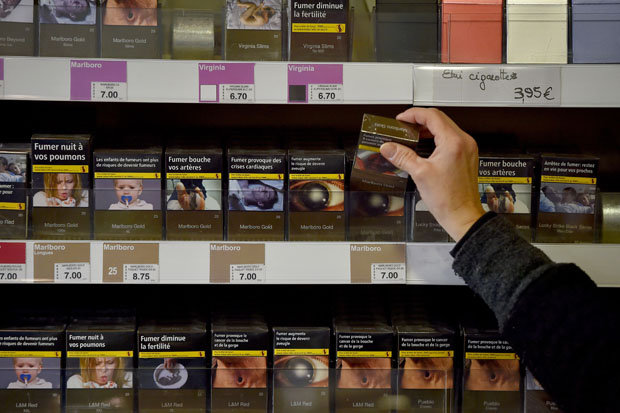 This would no longer be the case though in any further legal proceedings. A white paper outlining the government's Great Repeal Bill does not include the EU Charter of Fundamental Rights on the list of EU laws that it would keep within the UK. This will effect any further legal battle over the future of tobacco in this country, and could lead to a repeal in the current legislation that's recently been implemented. The government has also stated they will review regulations following Brexit as well.
Of course, the actual action of Brexit is still a long way off and so whether this will actually come to pass is another matter entirely. But at least there's hope for all you smokers out there – and everyone that's looking to start as well. Everyone else is probably just rolling their eyes at another stupid consequence of Brexit. Can't say I really blame them, can you?
To brush up on all the changes that recently happened in the UK regarding cigarettes, click here. You might want to check them out so you're not completely shocked next time you try and buy smokes.