In theory, under the mattress is the perfect stash spot for a dildo collection. It's hidden, it's convenient and no one bothers to look under there. That is, unless you have a memory foam mattress and your mate comes round to help you move your shit out.
Reddit user 'mentosfresh' uploaded the picture of her mate's telltale bed when she discovered the imprints of what looks like quite a hefty vibrator collection. As one comment said:
A memory foam never forgets.
Lol. Fair play to the woman, she obviously knew how to keep herself happy. But yeah, probably should have given time for the mattress to fill out before getting her mate to come and help shift it — judging by the detail of the outlines, looks like they had been squashed under there for quite some time.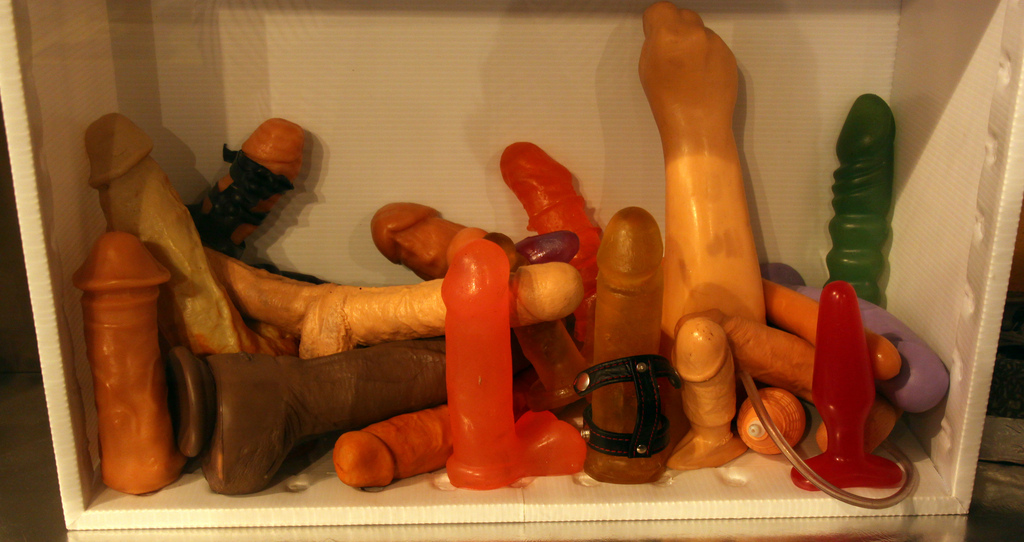 Can any of you guys guess what toys she had hidden there? Some experts reckon they've already figured it out. They can see:
The Rabbit.

The G-Spot.

Slim Vibrator (classic).

Bullet Vibe.
Looks about right. Would be a lot harder being a bloke trying to hide a sex toy stash under the bed – can't imagine trying to fit a vibrating ass or massive sex doll under there.