Unless you have absolutely no sense of humour or no internet access, chances are you've had a little giggle over a meme somebody posted at some point today. Perhaps it was from your mate in the group chat or maybe you snorted over when your auntie shared a minions meme – your secret guilty pleasure. Everyone has their own favourite memes and those they absolutely despise, or some they don't even understand.
FEATURED IMAGE VIA
Obviously there are endless different meme combinations as these online in-jokes have been around since the dawn of the internet. However, there are a few reoccurring ones that have been flooding my social media feeds recently and certain characters have their own preferred types. Personally, I'm partial to the yee dinosaur, I find it hilarious and will laugh hysterically if I watch it more than a couple of times, but most of my friends think it's downright stupid. Here's what their favourite memes say about their personalities, and yours too.
Harambe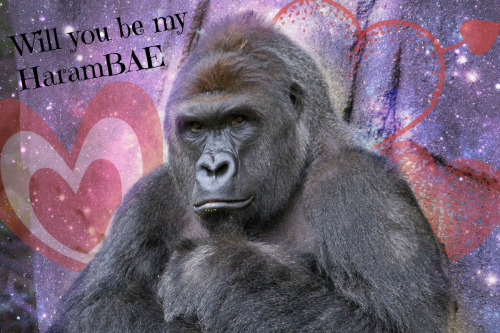 Chances are you're the class clown and there isn't a topic in the world that you take seriously. When faced with difficulty, you're likely to find literally anyone else to blame but yourself. On Christmas day you torment your family with conspiracy theories you read on 4chan or Reddit before storming off to your room to lurk the /b/ board once dinner is over. You take extreme pleasure in telling vegans about the delicious meat products you ate this morning and fall somewhere between mild to obnoxious on the racist spectrum.
Get You A Girl/Boy That Can Do Both

All you want in life is a partner to scroll through Facebook with when you wake up in the mornings; you're a true romantic at heart. Although you have a sound sense of humour, you can often be overly judgemental and self deprecating, scaring potential love matches away.
This also applies for fans of When They're Halfway Through Something And They Give You This Look, Netflix and Chill or Roses Are Red, Violets Are Blue memes.
Arthur's Fist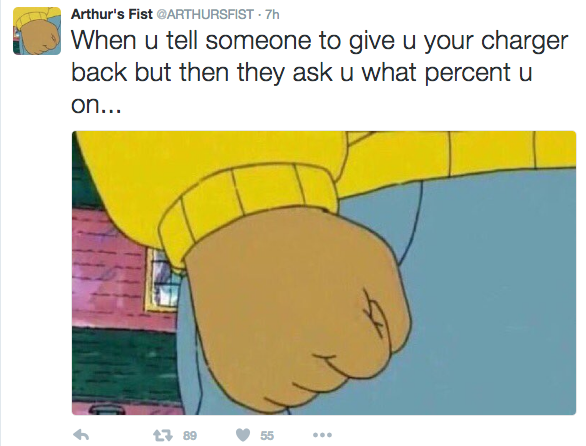 When something doesn't go your way, you won't stand for it. There's nothing that angers you more than stupidity, injustice and little everyday annoyances. Be careful not to anger Arthur's Fist posters as they're likely to hold a grudge forever.
Pepe The Frog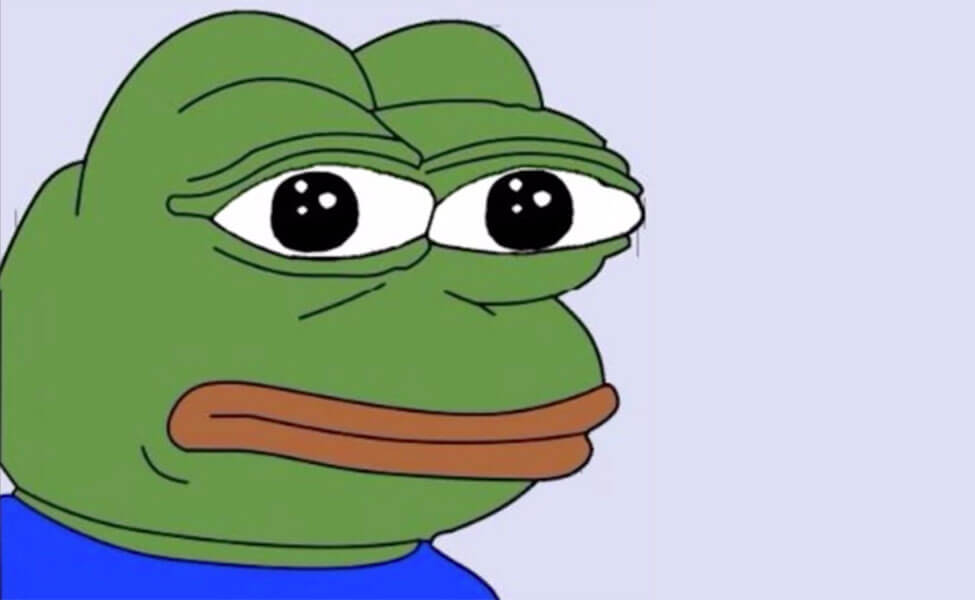 Everyone thinks you're pretty cool, even if you don't feel the same.
Doge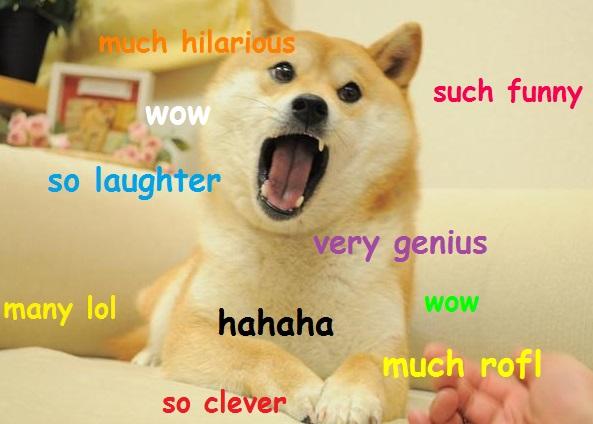 To everyone's annoyance, you're the sort of person who repeats their own jokes if nobody laughs. You think you're a special nerdy snowflake because you like superhero films and 'Harry Potter' when really they are very mainstream franchises and you're just like everybody else. You often refer to yourself as a "geek". You talk in a baby voice to your significant other and presumably you have a huge interest in Japanese culture. There's also a very high chance of you being a furry.
Joanne The Scammer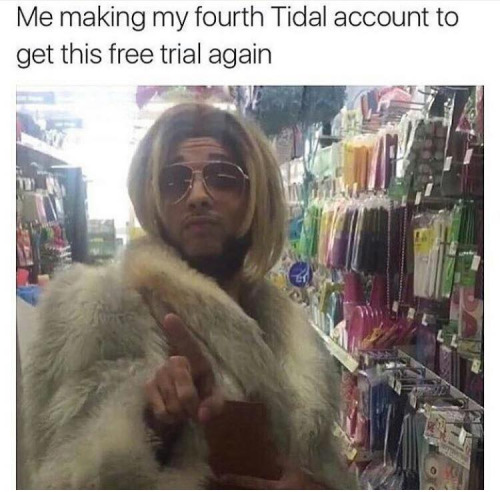 Very glam with a bad attitude, you're a messy bitch who lives for drama. All you want in life is the best for yourself, even if you don't have the means to get it. Although your friends can't trust you, at least you can trust your own isnticts and have a focus like no other.
Dat Boi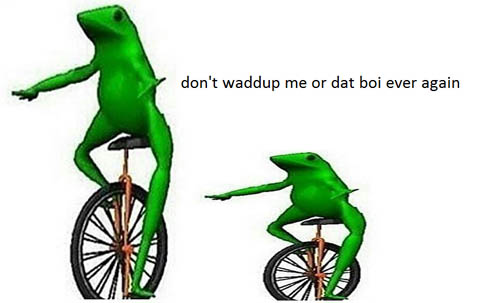 A lone wolf but not necessarily a loser. You're that weird dude who can fuck with anyone yet doesn't have their own core group of friends.
Minions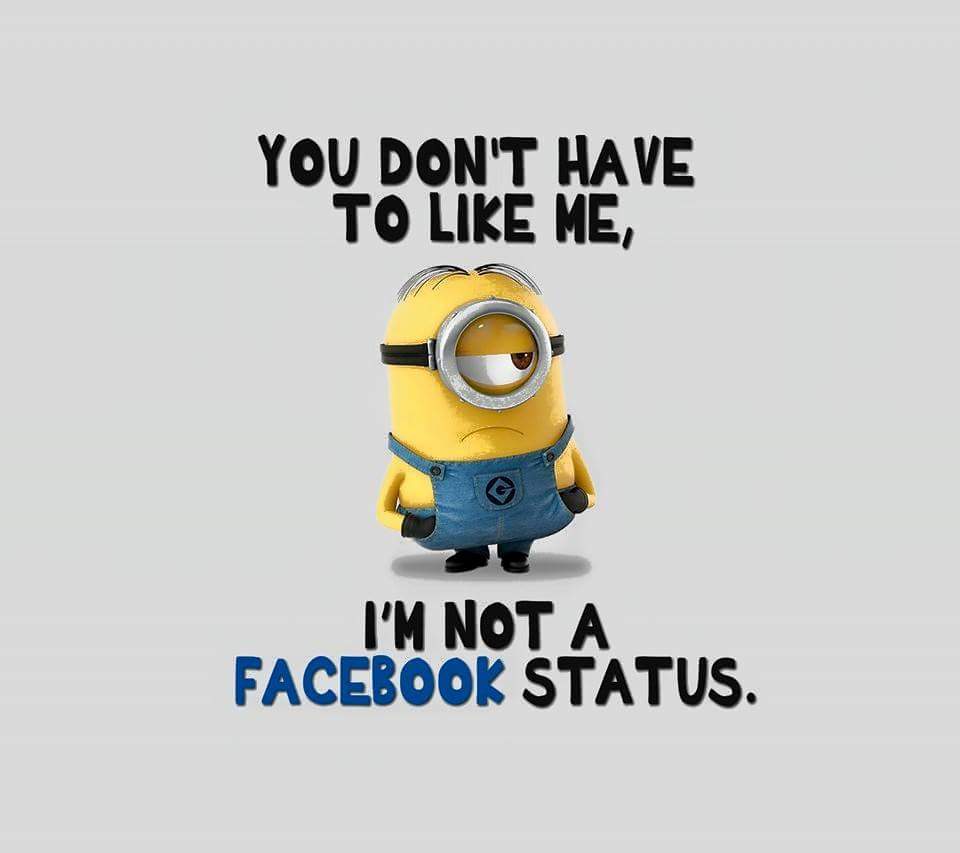 If minions are you go-to chuckle fodder then you're either a 12-year-old kid or a middle-aged Mum – there is no in between. You have a basic sense of humour and despite thinking otherwise, you're just like the majority of the general population. I'm sorry.
Mr Krabs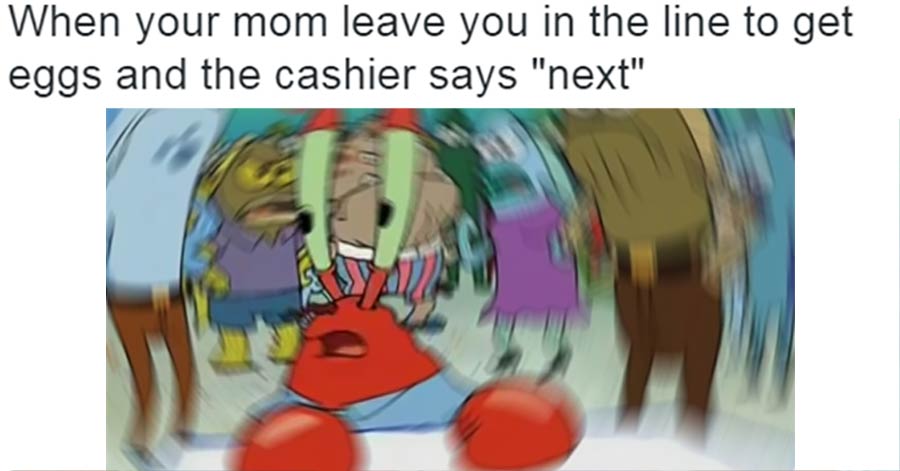 Anxiety always gets the better of you but at least on some reflection you can always see the funny side of things.
Classical Art Memes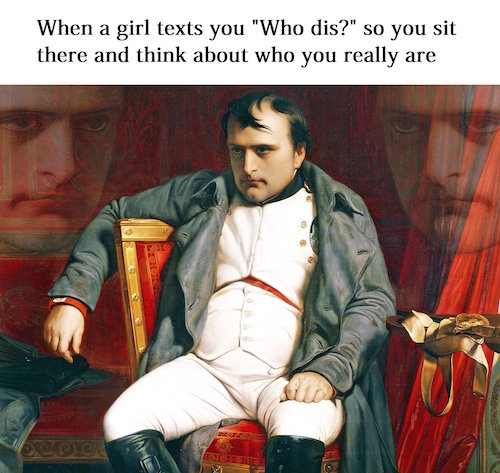 You probably have a degree in something creative but now work in a bar or in the service industry. Making light out of awkward situations comes naturally to you and you probably have has a vast knowledge of useless cultural facts.
The Dankest Of Dank Memes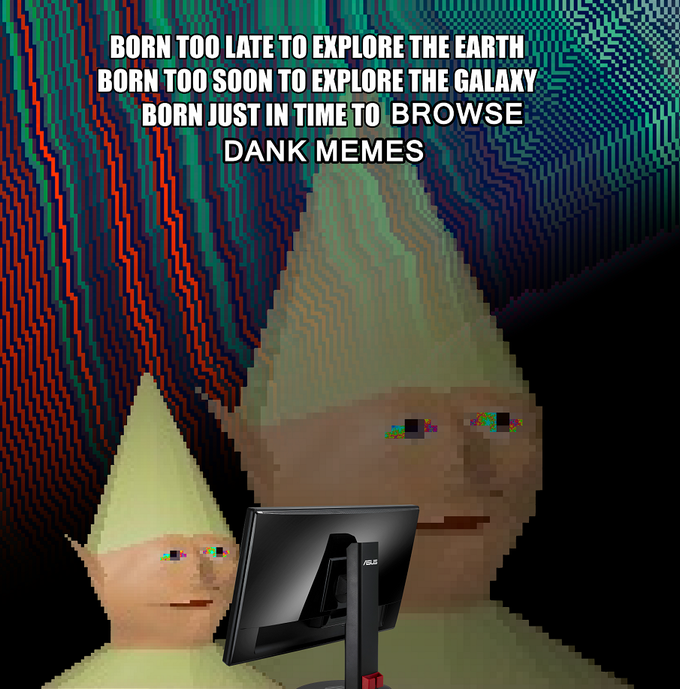 God tier on the internet, definitely a pasty nerd in real life. If you put the same amount of effort into something productive as you do with making memes, you could honestly achieve anything. Except losing your virginity perhaps.
LOL Cats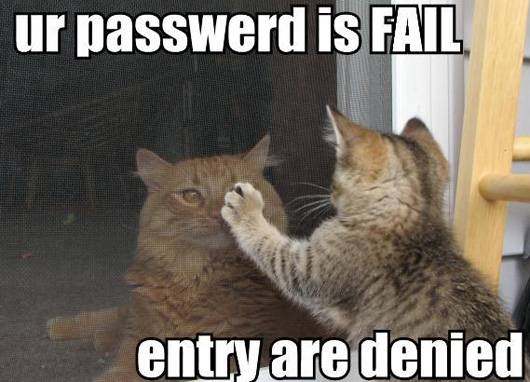 You have been in a coma since 2005 and this is the first article you have read online since waking up in hospital. Cecil and Harambe's deaths mean nothing to you and what the hell is a minion? I'm afraid the world is a much more brutal place now; baby talk and fluffy kitties aren't going to get you very far at all anymore. Good luck, you're going to need it.
In need of more eye opening personality tests? Here's what your Meal Deal choice says about you.