We can't really move without hearing about Meghan Markle and the fallout of her interview with Oprah Winfrey from Sunday night, but strangely enough the media have somehow managed to find someone to slam her about it for the fact that she was letting all this rip during the Coronavirus pandemic.
Featured Image VIA
That person is her ex 'Suits' co star Wendell Pierce, who you might know better as Bunk from 'The Wire' but played her father on the show in 34 episodes. He phoned into LBC to say that it was pretty insensitive to talk about all these issues when thousands of people were still dying every day from Coronavirus.
Here's what he had to say: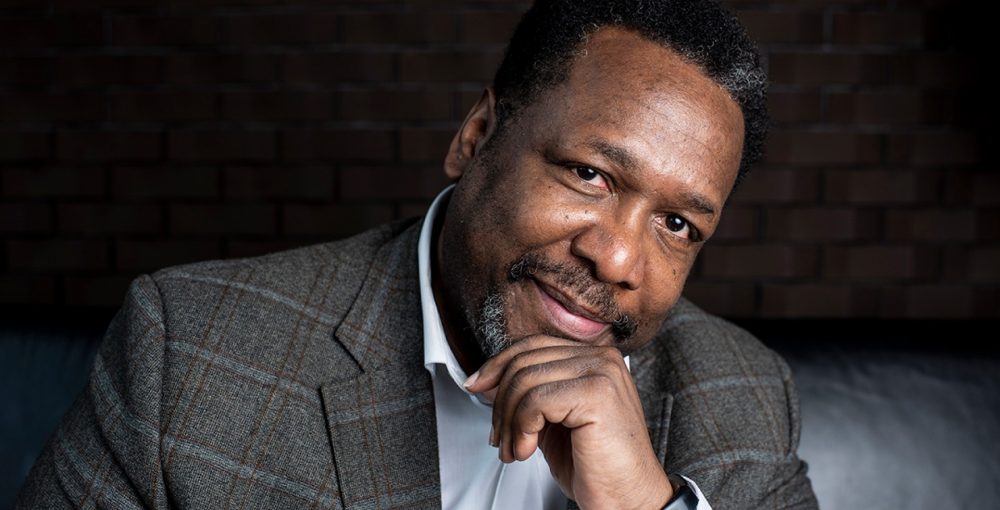 Today 3,000 people are going to die in America from Covid… a couple of hundred people are going to die, even this hour, in the UK.

It was quite insensitive and offensive that we are all complicit in this sort of palace… gossip in the midst of so much death. I think it is insignificant.

I'm criticising everyone here – including Meghan and Harry, Oprah and the TV networks which aired the interview.

The Queen and rest of the Royal family shouldn't get involved in this sort of conversation and instead focus on the throes of death that we're in.
Yeah I mean I'll be the first to admit that I don't think all this drama about the Royal Family really needs to be elevated to the status that it currently has and that people that strongly care about them on either side seem a little tapped in the head (obviously racism is an important issue, it's just how it's been blown into one of the biggest issues in 86 years because it's within the context of the Royal Family that gets my goat when it's apparent pretty much everywhere in society and often ignored), but sadly this is what people love to read about and that's why it's dominated the headlines for the last few weeks.
As awful as the Coronavirus pandemic and everyone dying is, it's sadly become a normalised part of society after dragging on for over a year and nobody is too bothered about it, especially as it looks like we're heading out of it thanks to the roll out of the vaccine. So, whilst I might agree with what Wendell is saying in terms of the trivial nature of all this, I think it's a bit unrealistic for him to think that anything else was really going to be happening and that Meghan had any other option really when the whole world has been constantly trashing her for however long.
There was always going to be more important news that people could concentrate on whenever she did this – coronavirus or not – but it's just never likely to take priority is it? People love gossip/beef, so I think Wendell isn't really living in the real world with these comments but fair play for trying to call out what's important and what isn't here.
For more of the same, check out how Piers Morgan left 'Good Morning Britain' because he refused to apologise to Meghan Markle. So many consequences of this interview.