Prince Harry and Meghan Markle appear to be switching things up as far as Royal Family traditions go as they aim to be the 'wokest' and most progressive royal couple of all time.
Featured Image VIA
Weeks back it was revealed that Meghan refused the royal doctors and snubbed the Queen's gynaecologists Alan Farthing and Guy Thorpe-Beeston as she did not want the "men in suits" in charge of planning and delivering the birth. Instead she picked her own medical team led by a female doctor. Fair enough I guess. 
Meghan and Harry will now reportedly be choosing an unusual name for their baby boy that they hope will 'unify the US and UK'.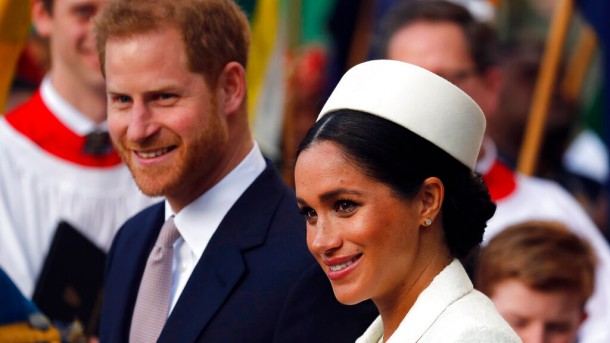 Royal commentator Victoria Arbiter says:
I don't have an inside track on the actual name but I think when it comes to names we are looking at a very strong name because that is who Meghan Markle and Prince Harry are.

But I also think we are going to see a name that works on both sides of the pond.

For example, something like Eleanor, Eleanor of Aquitaine was a 12th-century queen, she was highly influential and well respected.

Eleanor Roosevelt fought for political, social and racial justice so that is a very strong figure.

Alice Walker who wrote the Colour Purple and won the Pulitzer for the book.

Alice is, of course, a longheld family name within the Royal Family.

Then we have names like Rose, Doria, Meghan's mother calls her flower, you have England's rose, Princess Diana as Elton John solidified her as that.

That is for the girls, when we come to boys Alexandra is the Queen's middle name, Alexander is the masculine form.

Alexander Hamilton is one of the founding fathers in the US.

So I think there are a lot of names here that work with the British Royal Family tree but also have strong roots in the US.
Well we can write off all those female name suggestions because as we all know Harry and Meghan gave birth to a baby boy. Unless maybe Meghan and Harry are going for the gender neutral flex? Which wouldn't be the most surprising thing in the world at this point…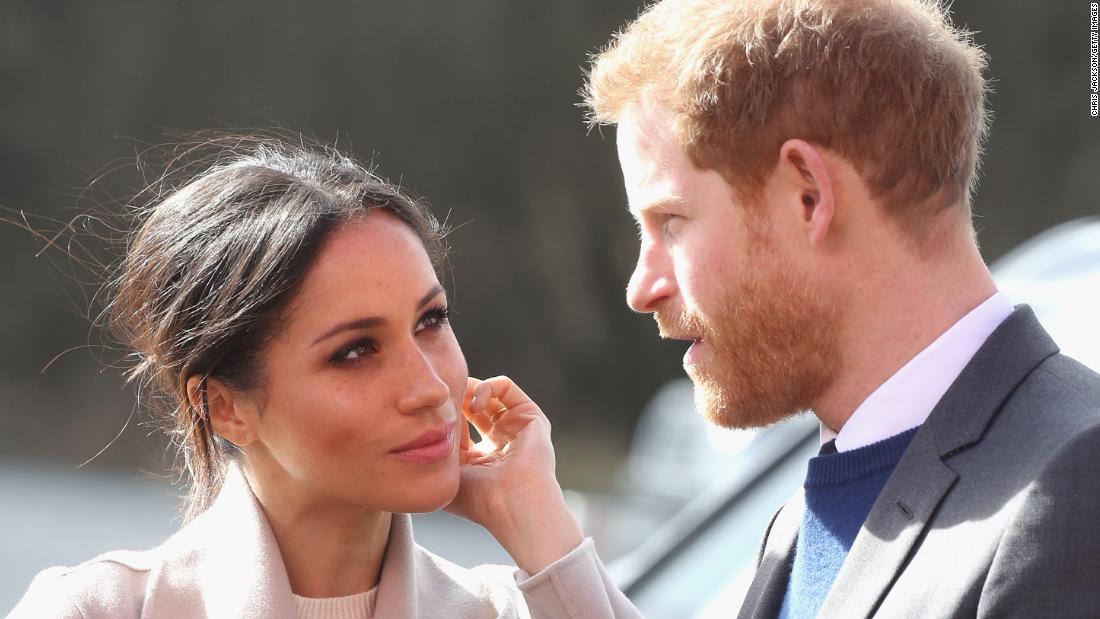 I think there are loads of other names that could better unify the UK and US than the ones Victoria Arbiter suggested though. In fact why stop at unifying the UK and US? Why not unify the entire world instead? How about Mohammed, the most common name in the world? Or how about Prince Freddie Mercury of Sussex? Dwayne 'The Rock' Windsor? Donald? Barack? Harambe? Will it be 'James' or 'Hewitt', after Prince Harry's father? The possibilities are endless.
Whatever the case, let's hope the royal baby boy's birth also reunifies Prince Harry with Prince William. Apparently Harry's older bro thinks Meghan is stopping them from hanging out together. Say it ain't so…