The Euro 2016 football riots have been getting way out of hand recently. One gang that really left their mark was the Russian 'ultras' who took such a violent route that Russia have been given a suspended Euro 2016 disqualification penalty and fine. 
Featured Image VIA
These Russian supporters have all been co-ordinated by an absolutely built psychopath named Vasily 'the Killer'. With a nickname like that, you'd expect nothing less. This guy is so passionate about brutally beating the shit out of any opposition fans in the name of 'the beautiful game' that he turns up to games wearing MMA gloves and a gum shield saying 'Killer'. Scary shit.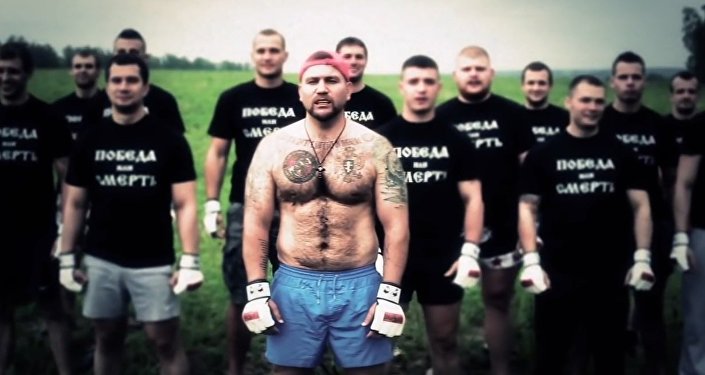 Not much is known about the private life and backstory behind this guy, but what we do know is that 'the Killer' is a 35-year-old hardcore Spartak Moscow fan and founder of the notorious 'Spartak Gladiators' hooligan firm. So basically he is the don of the Russian football hooligans and not someone who you'd want to fuck with.
He's so far spent 17 years working as gang leader, turning the group into one of the most feared unofficial fighting clubs in all of Europe. A lot of his effort has been directed against rival group CSKA Moscow and it was when fighting against these guys that he managed to coordinate the largest and most violent fight in Russian football history involving over 1,000 'ultras'.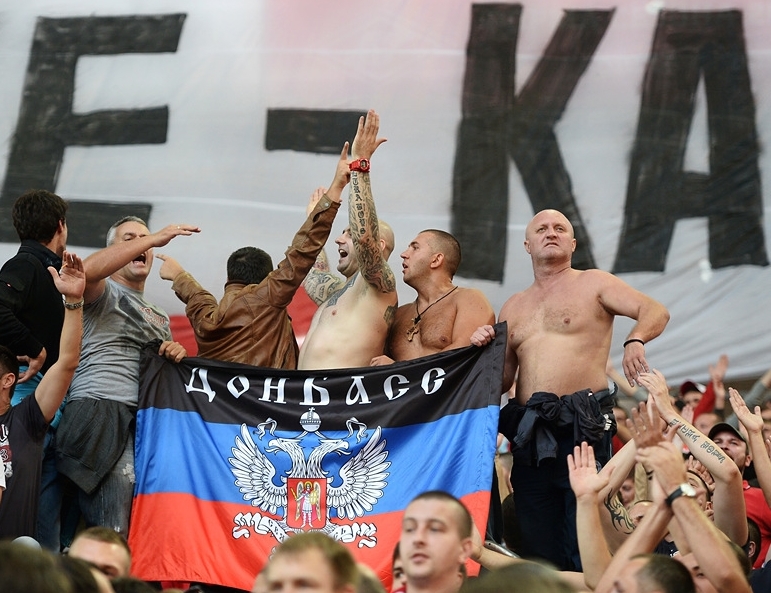 However, he put aside his differences with rival gangs and formed a truce in order to create a Russian megaforce, aiming to cause chaos in France for the Euro 2016 games. And it doesn't really sound like the bans and penalties have done anything to put him off carrying on with the violence. He said:
Fighting is like some kind of sport.

History is very important to me. I personally have more respect for movements which have more depth in them – on top of the support of their favourite club or city.

As long as they stand for their country, historical and moral values, they have my respect.

I don't give a shit how good their performance is in the stadium.

It is more important to beat hooligans with pride, passion and history.
Sounds like patriotism and unrealistic ideals have taken over this guy's brain. Seems as if football is secondary to the importance of 'standing up for your country' by beating the living shit out of anyone who isn't from it.
Tonight we will see Russia vs. Wales at the Euro games, so no doubt Vasily will be orchestrating yet another brutal attack. Watch out Welsh fans.
Obviously Russia aren't the only ones who are needlessly fighting in the name of football at this year's Euros. To watch the 6 most brutal videos showing the violence from Marseille, click HERE.