Desperately trying to keep its finger on the pulse of what people want to eat these days so as to not lose any more money, McDonald's has opened up a hipster cafe in the Sydney suburb of Camperdown to try out new menu items. This isn't the first time they've tried something like this out in Australia, with their recent gourmet burger option also emerging down under.
However, even though it proudly declares itself known as 'The Corner', there's still a tiny McCafe symbol on the logo and the place basically looks like – as eloquently put by the Guardian – a McDonald's trying not to be a McDondald's. You can clearly see this from the picture below of the interior and from the wrapper even further down, which both basically look like someone who doesn't understand what a hipster is trying to make a regular McDonald's look like a hipster joint.
Having said that though, the food is served on those wooden sandwich boards (as seen above) which is definitely one of the hippest things going on right now, so they've got that right at least. (Although it's meant to be mega unhygienic due to bacteria seeping into the cracks of the board.)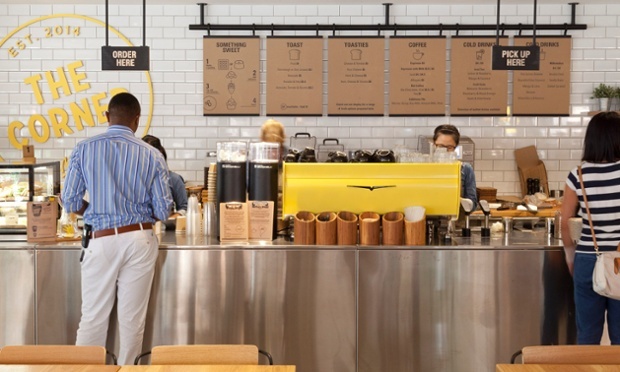 Items on the breakfast menu include cold drip coffee (hip), four cheese toast on sourdough (hipper), porridge with poached pear (even hipper thanks to alliteration) and chorizo and egg on a brioche bun (hippest). There are also a variety of different salads as you would expect from a hipster spot like this and the crown jewel of the hipster food empire – pulled pork – also features prominently on the lunch and dinner menus. It certainly sounds better than when they got caught serving mouse shit burgers in any case.
For what it's worth, the guys from The Guardian Australia who reviewed the place said that the coffee was actually really good and the food was alright – probably slightly better than your typical McDonalds's fare – but was stifled by the fact that you could easily tell it was McDonald's by the generic shape of the bun and general McDonald's-ness of the items within it. So basically it sounds like exactly what you would expect if you saw these items on the menu at McDonald's and ordered them. I'm lovin' it.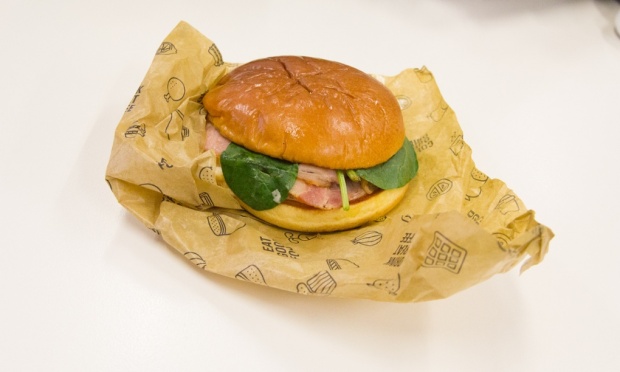 I think the biggest problem I have about this whole concept though is the fact that McDonald's have opened up a hipster cafe to test out new menu items and not decided one way or the other whether they want it to be associated with McDonald's or not, as they've made the branding just obvious enough for people to figure it out, yet not blatant enough for it to be completely obvious.
To me, it would make way more sense for them to open it up without the branding to try out these items so they would actually get an honest opinion of them and not the inevitable criticism (which has already happened) of it being too generic and 'McDonaldsy'. That way they would actually know if the food was any good and worth putting on their menu, but hey, that's just me I suppose.
On the flip side, they could just be looking for that reaction anyway because they want to make sure that the food is 'McDonaldsy' enough so as not to disrupt their classic menu. In which case, The Corner ticks every box for them. I guess we'll never know though.