Everyone knows that the one thing that makes a burger better is when you put bacon on top of it – I'm assuming you've already got cheese on it here – so it's kind of surprising that McDonald's haven't really utilised this on their menu up until now.
Images VIA 
They've finally got the message though and are set to add bacon to their signature burger The Big Mac. They're also bringing back the Grand Mac and the Mac Jr to celebrate this new innovation – here's the official description of each burger: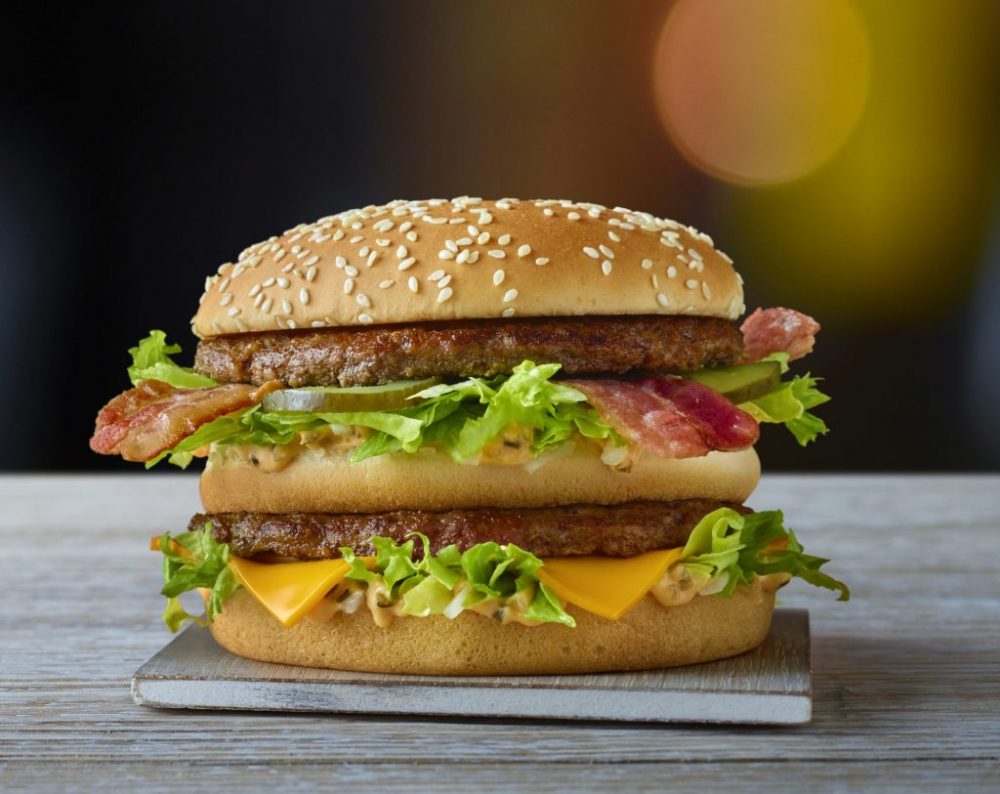 Big Mac Bacon™: The iconic burger, made from TWO all-beef patties, special sauce, lettuce, cheese, pickles, onions, sandwiched between a three-piece sesame seed bun and NOW bacon (RRP: £3.09 – burger only)
Limited-edition Mac Jr Bacon™: Made with the all same iconic ingredients (with one less patty), the Mac Jr.™ is smaller than a Big Mac®, but just as tasty and finished with bacon. (RRP: £2.29 – burger only)
Limited-edition Grand Big Mac Bacon™: With the same Big Mac® much loved ingredients, the Grand Big Mac™ offers the one-of-a-kind taste you love in a larger size with a bacon addition (RRP: £4.09 – burger only)
I mean you can't really go wrong with those can you? Especially now the bacon is on there as well. Gonna absolutely love tucking into one of those later – they're available at all McDonald's right now. Don't wait on it.
For more Big Macs, check out this person making a 100 pound one. Insanity.