Big Mac sauce is probably one of the only good things about McDonald's and its ingredients have long been a massive secret – even now that McDonald's are finally revealing how a lot of their food is made, it seems unlikely that they'll reveal what actually goes into their Big Mac sauce – and now you can finally buy it in bottles to take home and use yourself. Unfortunately it's only available for a limited time only in Australia though – who seem to get all the luck when it comes to McDonald's – so it's unlikely if you're reading this that you'll be able to get your hands on any.
If you are lucky enough to be visiting Australia or residing there though, then you'll be able to pick up the sauce through the month of February at a specially selected 920 of the stores located in the country. They will come in 25 ml tubs and cost only 50 cents. McDonald's CMO for Australia Mark Lollback had the following to say about it:
Big Mac sauce is one of the most iconic McDonald's ingredients and people often ask us where they can buy it, so we're excited to be the first country in the world to offer tubs of Big Mac sauce to our customers.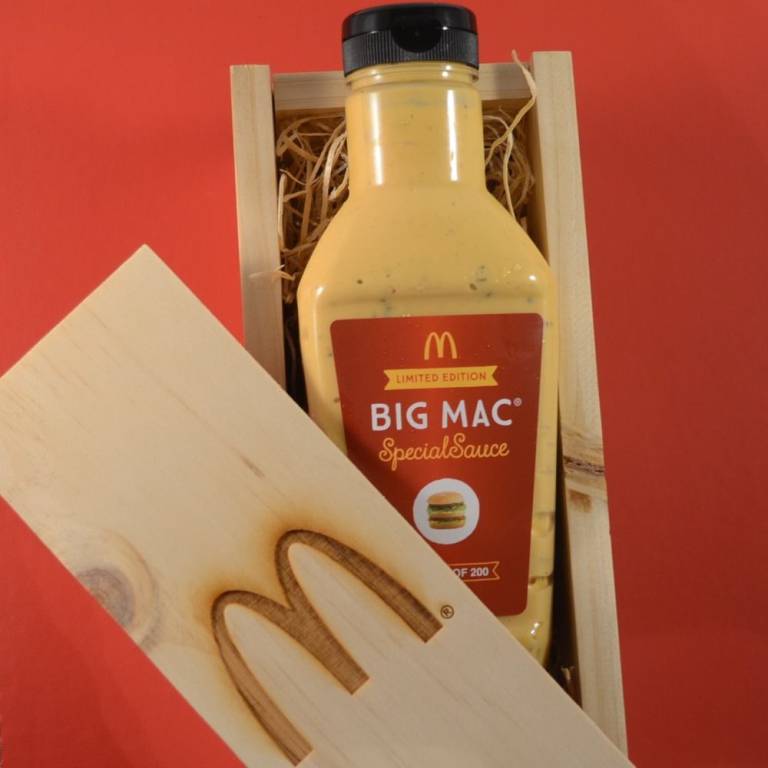 Great statement Mark. If one of these tubs isn't enough for you to get your fix of Big Mac sauce though, there's also an option to buy the 500 ml bottle you can see above. Unfortunately it's going to cost you a pretty penny though.
They're putting the one of a kind bottle on eBay and auctioning it off in aid of Ronald McDonald House Charities. The current top bid is completely ridiculous at AU $23,100, which is roughly £12,000. I hope whoever gets their hands on it enjoyed it, because that's a serious amount of money to pay for some stupid burger sauce.