It' s been a hot minute since I've thought about former multiple world tennis champion Martina Navratilova, but if there's something that's bound to thrust you back into the public eye then it's some uneducated comments about the transgender community.
Featured Image VIA 
Martina ws speaking to The Sunday Times when she decided to offer her opinion of male to female transgender athletes competing against female athletes in the world of sport, saying the following:
A man can decide to be female, take hormones if required by whatever sporting organisation is concerned, win everything in sight and perhaps earn a small fortune, and then reverse his decision and go back to making babies if he so desires.

It's insane and it's cheating. I am happy to address a transgender woman in whatever form she prefers, but I would not be happy to compete against her. It would not be fair.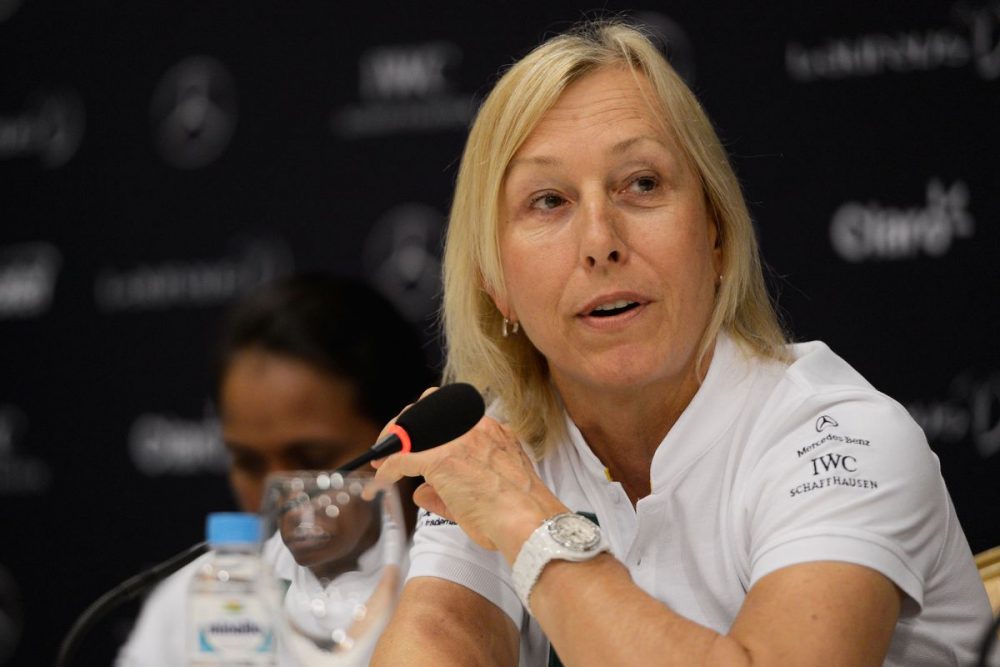 I mean I don't think you can really go around saying that these days, especially when you serve on the advisory board for an LGBT athletics organisation like Navratilova does. Needless to say, Athlete Ally have now sacked her from that role and her role as an ambassador for the company, issuing the following statement:
Navratilova's comments are transphobic, based on a false understanding of science and data, and perpetuate dangerous myths that lead to the ongoing targeting of trans people through discriminatory laws, hateful stereotypes and disproportionate violence.

This is not the first time we have approached Martina on this topic. In late December, she made deeply troubling comments across her social media channels about the ability for trans athletes to compete in sport. We reached out directly offering to be a resource as she sought further education, and we never heard back.
Yeah, kinda gotta agree with the stance Athlete Ally have taken on this but I'm sure a lot of people reading this won't agree with me. If anything, at least that people are talking about this issue so people can perhaps be educated but I feel like all Navratilova's comments are really going to achieve is a load of trans hate like I'm sure will appear in the comments on this article unfortunately. Try to be more woke please.
For more of the same, check out this teacher messing with a young transgender boy. Not cool.