Whilst more and more people are becoming accepting of transgender people all around the world, there are still those who will do anything they can to make them feel uncomfortable and unwelcome and another example of this went down in Clarksburg, West Virginia on November 27th.
Featured Image VIA
The assistant principle of the school managed to corner a 15 year old transgender student named Lee Livengood in an empty male toilet and force him to use the urinal to prove that he was male. Obviously that was fairly traumatic for them, with Livengood saying the following:
A chaperone found out he had me barricaded in the bathroom.

By the time she came, I was breaking down and had quivering lips.

She kept asking me what was wrong and I just kept pushing it off, because she wouldn't be able to understand with me crying or it just wouldn't come out right.

She then told me that I kind of freaked her out as well.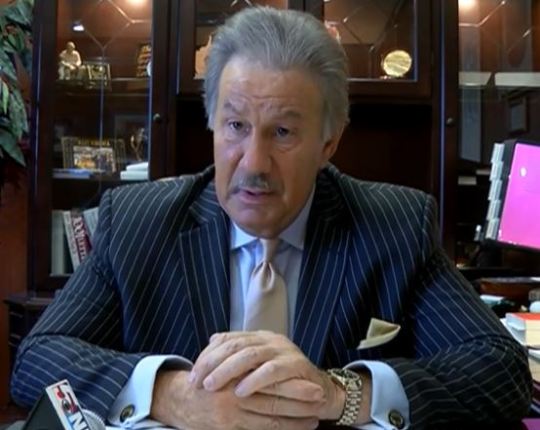 Sounds like everyone at that school has embarked on sensitivity training there doesn't it? The Harrison County Schools Superintendent Mark Manchin (pictured above) did reveal that he intends to introduce new training courses that will address how to deal with transgender students as well as some kind of disciplinary action for the assistant principle Michael Critchfield after a full investigation.
It sounds like Manchin has a genuine commitment to trying to improve the situation there, but how long until these ideas are put into place? I can see it being a while in such a backwards area like West Virginia. Hopefully things will eventually get better for Livengood though.
For more of the same, check out these guys creating Britain's first gender fluid family. Progressive.