Since his antisemitic meltdown on Twitter at the start of the week, Wiley has been dropped by his record label, had his social media accounts suspended and is facing calls to be stripped of his MBE. So yeah, probably wasn't the greatest idea in retrospect.
Featured Image VIA
Wiley did find sympathy with black newspaper 'The Voice' however, which published an interview with the grime legend titled 'Systemic oppression and Wiley' in which the author asked: 'But within his ranting were there any salient points?'
Regarding Wiley's view that a Jewish lawyer is needed to progress in the music business, the writer said it 'may be a complete fallacy' but they have 'never seen anyone Jewish refute or confirm this'.
The author also asked: 'But maybe it's a discussion that needs to be had? These questions were not being posed from an ignorant perspective, some of the views espoused by Wiley are the great unsaid outside of the black community.'
Well Jewish music producer Mark Ronson was not happy about this angle and shared the article on his own Twitter page alongside these comments: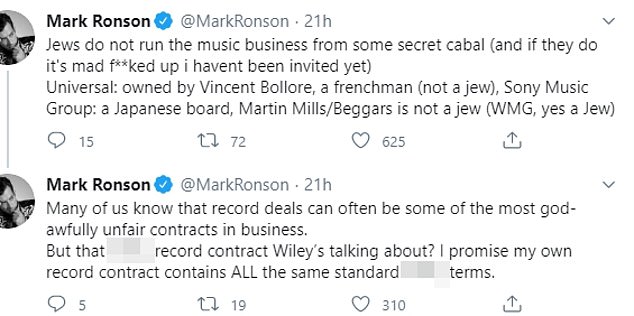 Former Chancellor Sajid Javid also criticised the article, saying:
You would think that The Voice – of all newspapers – would've avoided providing a sympathetic platform for a racist. Very poor judgement.
Jewish comedian David Baddiel added:
The whole piece is f***ing incredible. Unbelievably upsetting and depressing.
Addressing the backlash, The Voice released this statement earlier (via MailOnline):
The Voice has not, and makes it clear again, supported or in any way condoned the outbursts by Wiley that the Jewish community finds offensive. We do not support the stereotyping of any race or group.

As a black media outlet, we are here to give our people a voice. That doesn't mean we will always agree with everything that is published.

It saddens us deeply that persons have implied that we are anti-Semitic. Our long history in the community and our track record does not support this view.'

Going forward, our different communities must come together, talk more and show the solidarity that binds us together rather than pits one against the other.

The Voice will remain a champion of that and will continue to work with various groups in this regard.

We are in conversation with Jewish leaders and have given them the right of reply.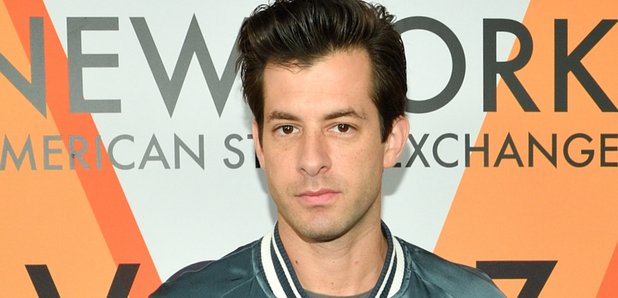 Meanwhile, Wiley appeared on Sky News the other night denying that he is racist and apologised for 'generalising', saying he wished he had kept the discussion private between himself and his manager. I don't think it's necessarily bad journalism for The Voice to properly investigate Wiley's claims from an objective point of view, but I think the problem was that the author came across as having sympathy for Wiley who has basically outed himself as an antisemite and kinda hid behind saying stuff like "well no Jew has ever said that this ISN'T true, so it probably is?'. Not to mention referring to Wiley's comments as 'the great unsaid'.
Either way, I think we can rule out a collaboration between Wiley and Mark Ronson in the near future.
In more newspaper cock-ups this week, The Guardian confused Wiley for Kano in its anti-racism article. Whoops.