There's nothing like an intense, real-life grudge between two athletes to pique the casual viewer's interest in a sport or athletic competition, and that's what seems to have gone down in the figure skating world ahead of the 2019 World Skating Championships, which kicked off Monday and carries on into the weekend.
Featured Image VIA
We've got USA's 22-year-old Mariah Bell: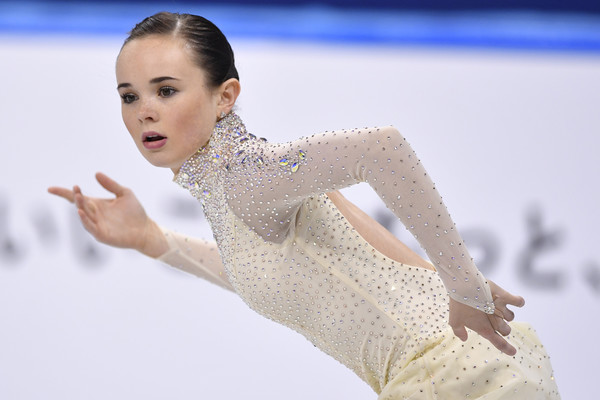 Versus South Korea's 16-year-old Lim Eun-Soo: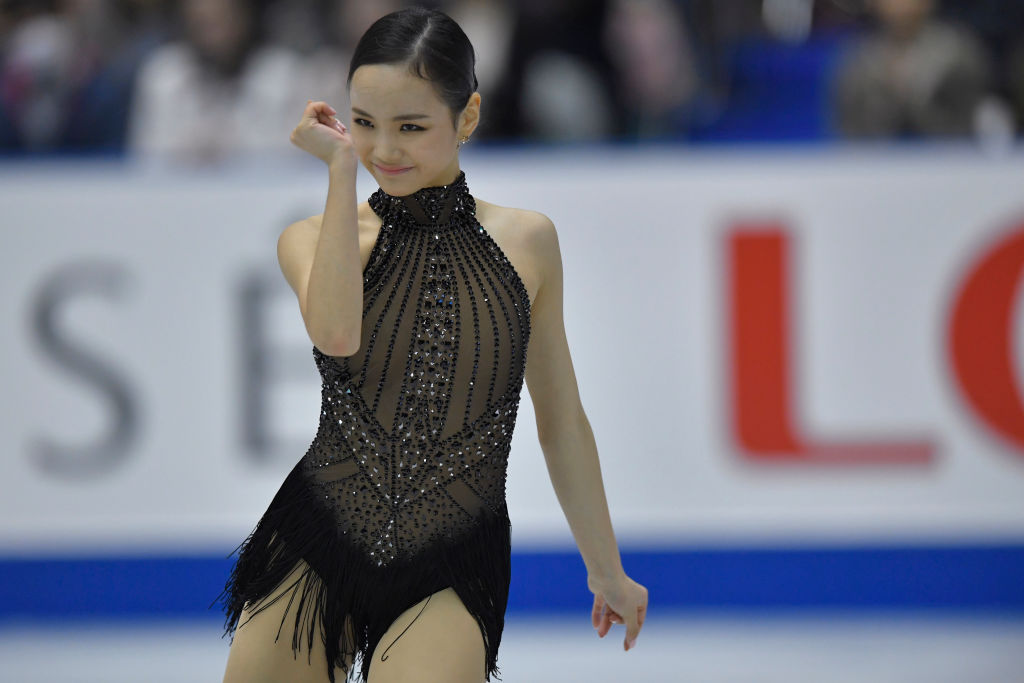 Things have heated up between the pair this week after Mariah was accused of slashing her Lim's leg on purpose during a warm-up.
Lim's management claim that Mariah kicked Lim in the leg with her skates and sliced her wide open as they were rehearsing before the championships began. It left a wound that had to be treated and bandaged.
Lim's agent says:
Mariah Bell suddenly kicked and stabbed Lim's calf with her skate blades.

It seems it was intentional, considering how Bell came from behind.

Mariah Bell didn't apologize to Lim Eun-soo after the incident and instead continued to rehearse for her routine.
Her management team also claims that Mariah has been bullying her younger opponent for months leading up to the championships:
Unfortunately for Mariah, this incident only seems to have lit a fire in Lim who skated a personal best of 72.91 points and placed fifth, one ahead of Mariah. Both women will compete in the women's free skate at the end of the week.
Obviously if everything they are alleging about Mariah Bell being a bully and intentionally slashing Lim is true, then that's not a great look for her. But I'm not sure whining and complaining about it is a great look for Lim and her team either.
You might remember the legendary Tonya Harding/Nancy Kerrigan beef in the 90s which resulted in Harding paying a hitman to shatter Kerrigan's leg after training.
Here's a clip of the aftermath of that incident from back in 1994 – luckily the guy failed to break her leg but she was still hurt pretty bad, worse than Lim's injury that's for sure:
Did Nancy cry about it? Well, other than immediately after having her leg smashed with a baton? Nope, she rehabilitated, got back into training and ended up winning silver at the 1994 Winter Olympics.
So yeah, like Nancy Kerrigan before her, Lim Eun-Soo did her talking on the ice and made Mariah look like a loser in comparison. Just let her be a warrior, no need for her management team to go crying to the press over her opponent being a bully when she can use that fire to bully her back where it counts. Good luck to them both in the remaining competitions this weekend. 
For someone who definitely won't be at the ice skating champions, feel free to relive the moment Gemma Collins faceplanted on Dancing on Ice.