We've featured a few stories about men getting their dicks stuck in random objects over the years here at Sick Chirpse and whilst I don't think a padlock is necessarily the most unusual of those, it's definitely a contender.
Featured Image VIA
We're over in Bangkok for this one where a 38 year old man was bored during the lockdown and thought that it would be a good idea to insert his penis into a padlock, presumably for some kind of sexual gratification. Unfortunately, this turned out to be a complete and utter disaster after he managed to misplace the key for the lock and couldn't his dick out, causing it to swell and become infected in the next few days.
Incredibly, he kept the padlock on his penis for two weeks – how the hell did he manage to sleep? – before he asked his mom for help (lol) but when she was unable to do anything she called the fire service to try and sort it out. They weren't able to help either though and had to rush the guy to hospital where medical officers used an electric cutter to cut through the padlock, alongside a metal sheet for protection and water for lubrication.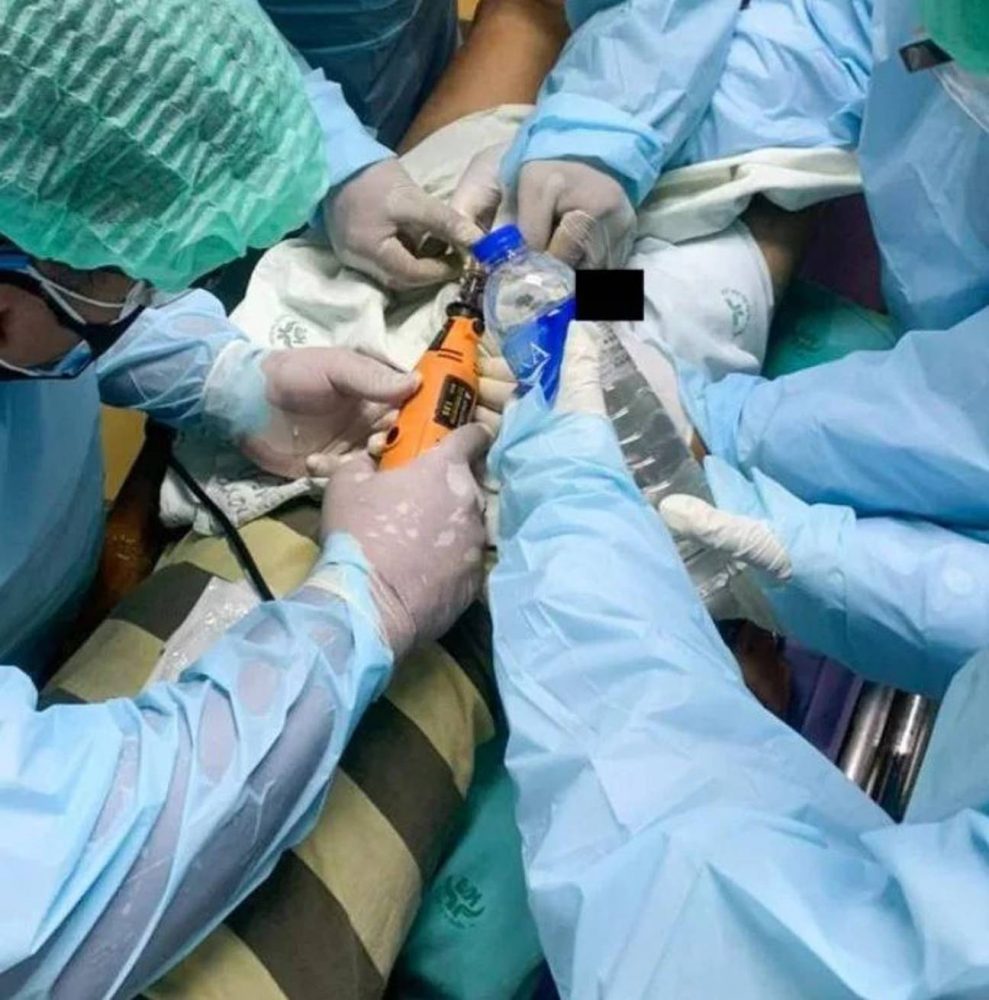 Ouch. The guy's penis was saved, but sadly it will never be the same again. If it had been left much longer though, gangrene would have set in and it would have rotted, so I guess he should be thankful that he swallowed his pride and eventually asked for help at this point and not later on.
However, his mom still wasn't very happy with the situation, saying the following:
My son is a private person and he doesn't have a girlfriend. He has been staying at home a lot during the pandemic because he is worried about going out.

He told me he did this because he was bored and he likes putting his 'thing' through small holes. I was angry at him for embarrassing me like this and I've told him not to do it again.
Sounds like your son is an incel there, sorry to say. Maybe the mother and I should be a bit more sympathetic to his plight, but you've gotta be a bit of a weirdo to get your penis stuck in a padlock haven't you? Hope he's learnt his lesson and stops sticking his dick in places where it doesn't fit and more importantly that he doesn't do anything to embarrass his mother in the near future.
For more of the same, check out this picture of a guy who got his penis stuck in a weight. Ouch.