If there's one thing we've learnt from posting McDonald's fight videos over the years, it's that there's always drama to be found at Ronald McDonald's establishments in the early hours of the morning.
Featured Image VIA
Over in Warrington, a man has been jailed for 12 years after he nearly chopped a McDonald's customer's hand clean off with a machete in a completely unprovoked attack.
Jordan Hughes, 22, had the 40cm blade hidden down his trousers when he attacked a group outside the restaurant, and then bizarrely posted a picture of his face covered in his victim's blood on Snapchat, claiming he had been stabbed in the head. WTF?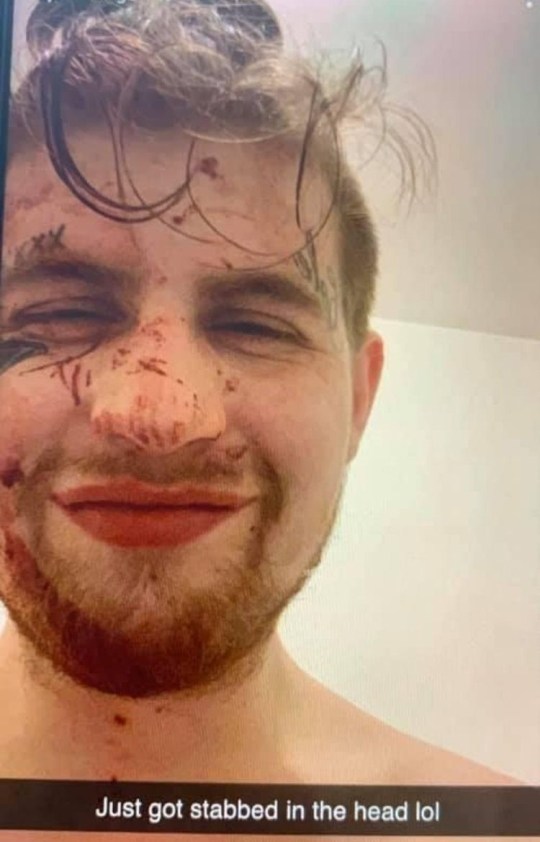 His victim needed 12 hours of surgery to reattach his hand and described the attack as a 'blur', initially thinking the weapon was an umbrella, before putting his arm up to protect himself.
According to Metro, the victim and three of his friends were in the McDonald's minding their own business when Hughes began staring at them.
They left the restaurant shortly after 3am and Hughes followed them, before starting to shout in their direction 'for no apparent reason'. He then crossed the road and confronted them with his machete.
Following his surgery, the victim now has to wear a splint to try and straighten his wrist and prevent clawing and is in constant pain. He described living in 'psychological torture' as a result of his injury. Meanwhile, Hughes hasn't offered any explanation as to why he attacked him.
Just look at this mug: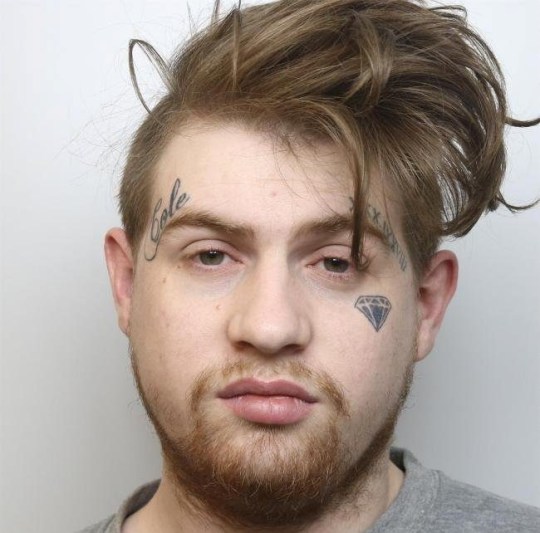 It's that shitty haircut and diamond face tattoo that allowed police to ultimately identify Hughes, and following a search of his bedroom they found clothes covered in blood. He told them he had 'fallen over' the previous night and cut his knee.
The Snapchat photo of him covered in blood and claiming he'd been stabbed in the head didn't really help his case either.
Tough gig for the lawyer representing Hughes, Jeremy Rawson, to make him out to be a sympathetic character. He did try though, telling Liverpool Crown Court that Hughes is a shy lad who will struggle in jail:
He is an unremarkable young man who has done something really out of character.

It's going to be his first custodial sentence and it's going to be undoubtedly of some considerable length.

He is sorry for what has happened and wishes he could turn the clock back.
Meh, what else can he say really? The judge pretty much ignored this and sentenced Hughes to 12 years, citing the lack of motive and high level of violence used as good reason to keep him away from the public. Probably a solid idea.
To watch a savage brawl that broke out between British tourists at a Benidorm KFC, click HERE.