A shocking video has emerged online showing four McDonald's staff attacking a customer on the shop floor.
Images VIA
The fight started after the customer threw food at one of the workers in the Canning Town restaurant on Tuesday night. The staff members then started to kick and stomp on the man as he cowered on the floor sobbing.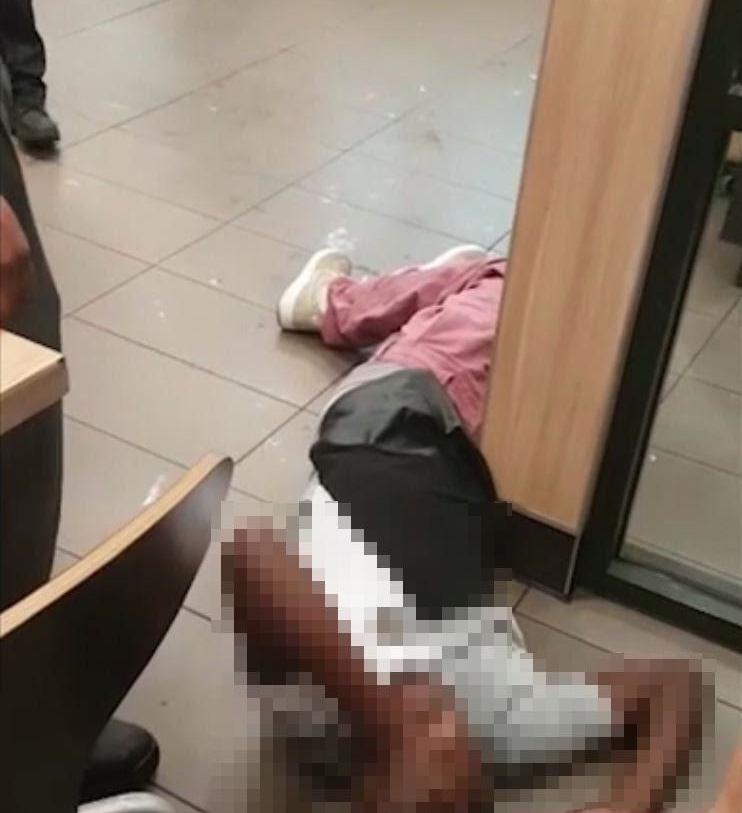 Joseph Weare, who filmed the ordeal, said:
The server appeared to be offering to take the customer outside for a fight.

Four members of staff suddenly jumped over the counter, dragged him to the glass wall and began to punch him.

They kept hitting him and he fell onto the floor, and then they stamped on him numerous times.
To watch the fight video, click on this link.
Four men between the ages of 22-36 have been arrested on suspicion of actual bodily harm. It looks like that branch of Maccy's is going to be pretty short staffed for a while. Remind me never to start a food fight in an East London McDonald's.
To watch a savage brawl that broke out between British tourists at a Benidorm KFC, click HERE.