A 55 year old truck driver from Maryland won $500 a week for 25 years ($650k all in all) on a California Lucky for Life lottery ticket, just one day after his wife died of a heart attack. Timothy McDaniel, who instead of the weekly cash injection opted for the one-off lump sum of $375,000, said:
"I think she just kind of sent me this money so I could continue taking care of the (grand)kids."
This is obviously really sad just like anytime someone loses a partner who they loved and were married to for many years, BUT…. a small part of Timothy McDaniels is jumping for joy, right? Of course he'll play it out like his wife's ghost sent him the money for the grandkids and whatnot, but you know that deep down Timmy is excited to give that bachelor life one last run before he meets his wife again (or whatever). Just look at his face: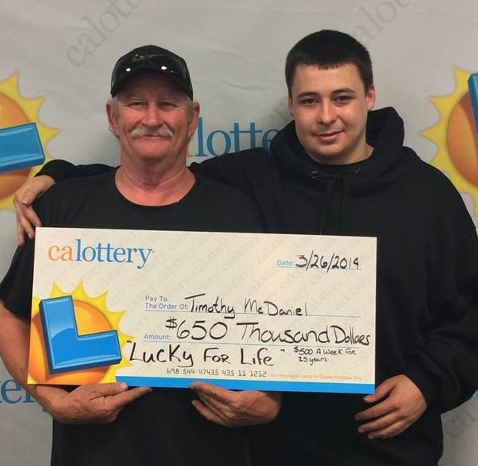 That face speaks a thousands words. That is the face of a man who is booking a trip to the Vegas/the Bahamas/south of France as soon as he gets back home. That is the face of a man envisioning a life of cocaine, alcohol and strippers for the rest of his days. Enjoy your winnings, Timothy McDaniels. And don't you feel guilty about it for one second.
☛ Read Next: Homeless Guy Spends Last Coins On Winning Lottery Ticket