We've all done some things that we regret when we're wasted late at night, but I don't know how many of us have done anything as outrageous as 29 year old Ryan Dolan from Edinburgh.
Featured Image VIA
Ryan was visiting McDonald's after a wild night out at 5.15 in the morning when the madness suddenly came over him and he decided to take his trousers off and start swinging his dick around like a lunatic. Fiscal Depute Nicole Lavell explained what happened as Dolan appeared in court: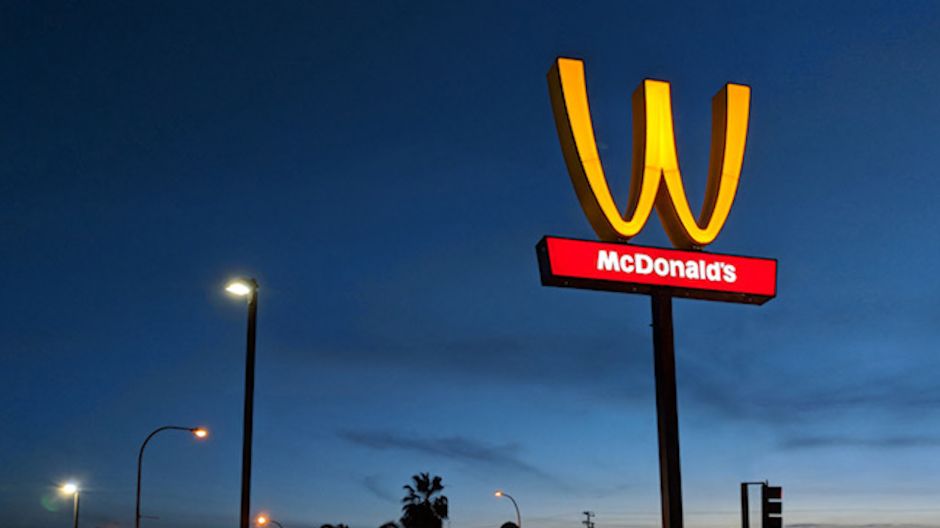 He whipped off his underwear, showing his penis and testicles and thereafter was dancing with his trousers down.

He grabbed his penis and started to play with it, pretending to serve customers.

He started dancing again carrying out helicopter-like moves with his penis.

This went on for a few minutes before he jumped back onto the front counter, still half-naked, before pulling up his trousers and pants and leaving.

These were boisterous acts, heavily fuelled by alcohol.
No shit. Ryan apparently had no recollection of the incident, although he has been convicted twice for similar behaviour. Kinda sounds like we've got a windmiller in our midst here, right?
Anyway, Ryan got fined £500 because he plead guilty to the offences and he agreed to pay it back in monthly instalments of £100. Not bad for a sweet night out throwing your cock around eh, although I can think of a few places where he probably could have done it cheaper. Just saying.
For more of the same, check out this story about a man who has two dicks. Wow.