First dates huh? As a guy you normally expect to be chivalrous and probably offer to at least get the first round of drinks in, especially if you're hoping to get lucky that night or probably at any point in the future. What you probably shouldn't do is steal your date's mobile phone when she says she doesn't have any money on her to pay for a round. Instead of a blow job and a shot at eternal happiness, all you'll end up with is a court case.
This is exactly what happened to some guy called Kishore Nammala, who at 32 really should know better about these kind of things. You would think he must have been on a few dates by that point to know the correct procedure, right?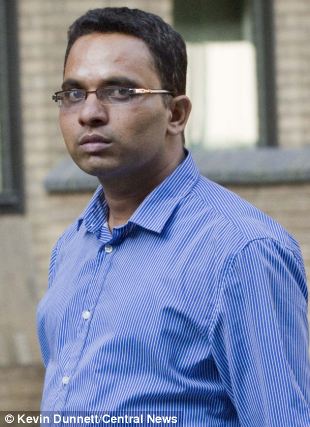 He was meeting a woman called Fakhara Sultana (whose age hasn't been divulged – a woman never tells) at the Ruby Bar Blue in Leicester Square. Now this is a classy spot for a first date so it's a shame that the situation declined as rapidly as it did. In case it needed to be mentioned, the two had met on an online dating site, but I figure that's how everyone meets anyone these days so perhaps it didn't.
Kishore bought two rounds of drinks that cost him £54 (told you it was a classy joint) and then insisted that Ms Sultana contributed towards this. Not being used to buying her own drinks/food/etc on a first date, Ms Sultana refused and then decided to cut the evening short when Kishore went into full on psycho mode and started demanding that she gave him some money.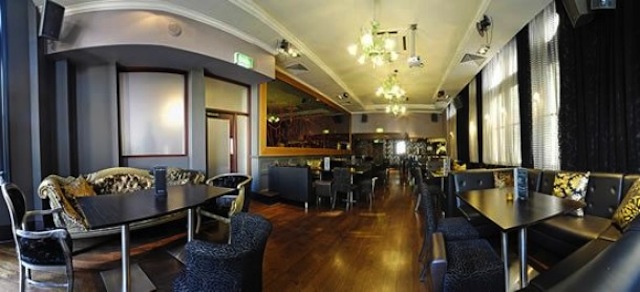 Not content at entering full on psycho mode, Kishore then went into batshit crazy mode and followed Fakhara to Charing Cross station where he continually harassed her for money before stealing her Blackberry out of her bag and running off with it. Mature reaction.
Kishore held onto the phone and argues in the court case that he intended to give it back to her after she had given him the £27 for her share of the drinks. Unfortunately for him, the situation again took a turn for the worse when a couple of policemen walked along and were alerted to the situation by Fakhara.
Again, instead of cutting his losses and being a normal person Kishore decided to leg it off and toss the mobile phone on the way. He was eventually caught and the mobile phone was retrieved, which has led to this court case.
I'm not really sure why this court case exists though. Sure, it's a funny story but what is anyone even trying to prove? Kishore's defence rests on the fact that he wasn't trying to permanently deprive her of the phone (which definitely can't be proven) and I'm unsure what Fakhara has even taken him to court for? The price of a new mobile phone because hers was broken when it was tossed? Even that isn't clear from the information available and surely it's not worth the hassle of a court date and court costs just for that?
Still, at least everyone knows this story now and the next time you have a bad first date you'll know that it could have been a lot worse and a lot stupider.
☛ More Dating:
The World's Worst Video Daters Will Terrify You