This dude named Roger Ryan from Louth, Ireland decided to Skype his parents Pat and Mary while in the middle off a skydive over Sydney, causing them to lose their shit in the process.
Featured Image VIA
Here's how it played out:
If you didn't laugh when the old man said "I thought he was on a bus!" then you're just a miserable person who's going to have a terrible Christmas. It's just so funny to think this old couple logged onto Skype, saw their son and had no clue where he was or what he was up to, only to then see him jump out of a plane and plummet through the sky before their eyes. Brilliant stuff.
This was also a classic line: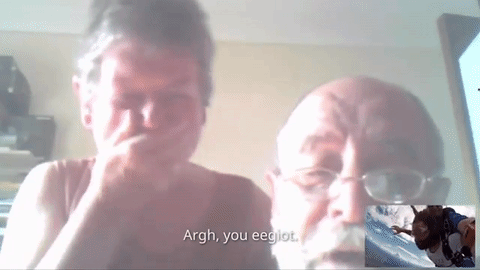 What's really hilarious is how they keep talking to him like he can hear them whilst he's speed-rocketing down into the Earth. Old people – gotta love them.
Lucky for them he didn't have a full-blown seizure mid-skydive like this dude. Man that was scary.